Head Coach Daniel Szatkowski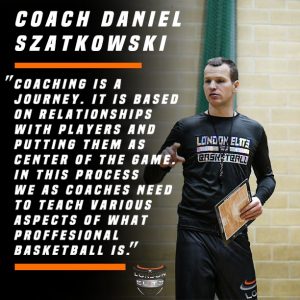 Daniel moved to London in 2007 after playing professionally in Poland for the Division 1 team Spojnia Stargard Szczecinski. He has represented London basketball teams ranging from EBL Div3 to BBL. Currently, Daniel holds a UKCC Level 4 Coaching Certificate, and the roles of Director, and Head Coach for London Elite.
Mobile:
074.5331.4867‬
Email: 
[email protected]
U14 Coach Alek Blagoevski-Trazoff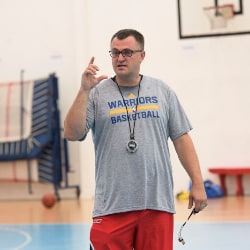 Coach Alek Blagoevski-Trazoff is our truly international basketball coach.
Alek played competitive youth basketball at the U14-18 for BC Rabotnicki in North Macedonia and the Macedonian Youth National Team. He started his coaching career in the mid-90s when he worked with both the Men's and Women's college teams for a Sports Olympiad Tournament for two years in a row.
As a youth coach, Alek has worked in the United States with a U12 boys' team, competing in a North Virginia basketball league; with a Varsity Girls Basketball team in an international school in Sao Paulo, Brazil; he also implemented a community basketball development program, held basketball clinics, day camps and skills improvement workshops there. He briefly coached a Boys Varsity Team in an international school in Bosnia and Herzegovina.
Coach Alek currently holds a license from Basketball England and has previously been licensed by the North Macedonian National Basketball Federation and USA Basketball. He also was certified by the National Federation of State High School Associations as a basketball coach. Last season Coach Alek came in at the start of the second half of the season and coached the London Elite U16 Boys with Coach Mauro. He helped the team win all the regular season games and win the promotion to the Premier Division.
Coach Alek is currently the Head Coach for the London Elite U14 Boys Team which will compete in the Premier Division of the National Basketball League in the 2022/23 season.
Mobile: 073.6896.5979
Email: [email protected]
U16 Coach Mauro Salvatore Di Nunzio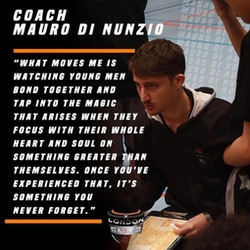 Mauro started his career as basketball coach at 18 years old in Italy. Was the assistant coach of the Virtus Pozzuoli of the Senior Team and youth programme competing in the Italian Serie C Gold. In his first year as assistant, he helped his team to get to the finals of the tournament. His journey continued in London for a Master's degree and he continued coaching for two years as head coach of the 2nd team and the assistant coach of the first team of the University of Westminster leading the second team to a promotion in the BUCS league.
Mauro is also an assistant coach of the Basketball England Aspire programme for the London Region U13 boys in which he led the team to win the regional championship tournament.
Mobile: 074.2478.9352
Email: [email protected]
U18 Coach Kieran Matthews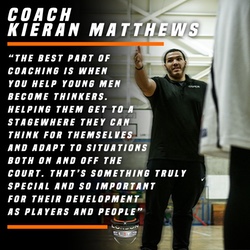 Coach Kieran played in his career for Camden Panthers, Hertfordshire Warriors, London Paws. Kieran started coaching at early age and despite still young age he has good experience with working with elite players.
Last few years Coach Kieran spent at Oaklands being Head coach for U14 and u16 reaching playoffs at National League level. He currently works with coach Daniel at Capital City Academy.
His knowledge and experience will benefit our U18 as we are proud to see Coach Kieran taking Head Coach for London Elite U18!
Mobile: 074.3211.3533
Email: [email protected]
Men's Coach Sam Stiller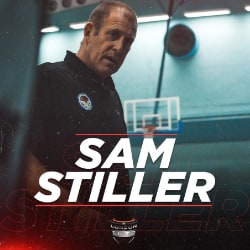 One of the most accomplished players and coaches in history of British Basketball, Coach Sam Stiller is in charge of our men's team competing in division 2.
Coach Stiller had a pro career that spanned over two decades both domestically and in Israel, whilst also representing England and Great Britain internationally. During his playing career in UK with Cadburys Boost Kingston he had a chance to compete against powerhouses like Barcelona, Real Madrid, CSKA Moscow or Maccabi Tel-Aviv. He is known as one of greatest shooters that UK ever produced.
After retiring from playing, Sam eventually got into coaching, where he helped take NASSA from Division 4 to Division 1 from 2010-2013, whilst picking up three consecutive Coach of the Year Awards, and then picking up another one in 2016-17 with London Westside. Coach Stiller then moved to Israel where he worked at HAPOEL Nesher.
The summer of 2021 saw Sam return to the UK and we are truly fortunate to have the services of such an experienced coach to help us build the Men's side of our basketball program.