London Elite U18's plans are here! We are happy to announce that in season 2020/21 our squads will compete in National league, CBL and European Youth Basketball League (EYBL).
Provision of these competition will create unique platform in best possible exposure for players during 20/21 campaign.
A major change within the team will be Coach Daniel stepping down and handing team to coach Kieran Matthews. This is what he had to say:
"It was right time for me to hand this talented team into hands of Kieran. I see him as one of better upcoming coaches in whole UK. I am sure this is going to be really exciting project!"
Our home for U18/s will be Capital City Academy, which is fantastic venue with 500 bleaches plus attractive location in north west London.
Coach Kieran Matthews said:
"I'm 24 been coaching since I was 16. I can't wait to take the u18s national and 17s EYBL. As a coach it's a step up for me , as up until now I've mainly worked with u16 and academy players. I've been working with Elite players, who have gone on to do great things for some time, so I know I'm ready for any challenges ahead. I think this is going to be a great experience. My philosophy as a coach is very simple. I'm big believer in positionless basketball as-well as encouraging players to Think for themselves. I coach guys for the NEXT level for where they WANT to be not what we need know."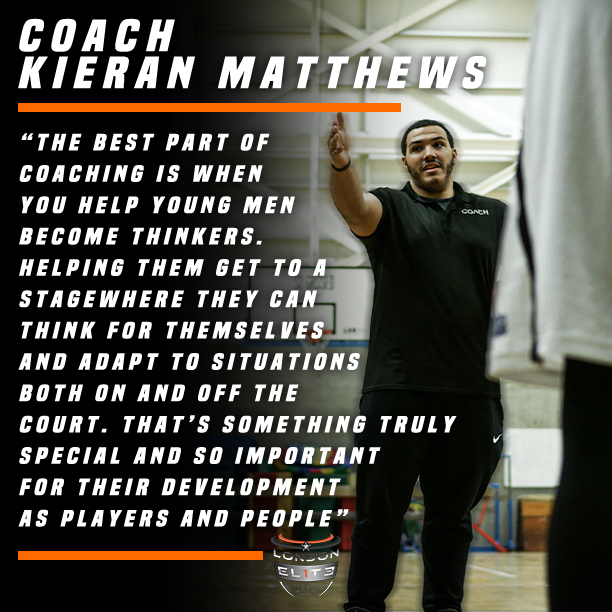 "As a coach I am the tough love guy, I push the guys as much as I can to get the best out of them on and off the court. My priority with these guys is to develop Top level athletes who can achieve their goals and compete in the highest level league in Europe but also help them become good and disciplined people." Coach Matthews continues.
Elite squad will benefit from everyday training with highly qualified coaches while will have access to compete in ABL too.
Head Coach Kieran Matthews will be available on Zoom on Saturday 9th of May at 3 pm. Link will be posted on our Facebook and Instagram profiles. Do not miss this opportunity to find out more details about his philosophy, opportunities and what support you will receive in reaching your basketball goals!