In 2019 Daniel Szatkowski established London Elite Basketball Club with a clear vision: to create a best-in-class Junior Development Programme and high-performing Men's Project, and ensure a strong pathway to basketball excellence.
The road to success has not been smooth, with lockdown restrictions impacting the programme almost immediately – reducing development opportunities for our young players at a crucial stage in their growth, and completely halting the start of our Men's project. Nevertheless, after successfully completing the 2020/21 Junior season, London Elite Men's Project was underway, with the lofty ambition to reach Basketball England's Division 1 by 2024. With a Team including Elite Legends Dixon, Dzwairo and Delano (aka The 3D) it was obvious that London Elite would be a force in Division 3.
The Team got off to a flying start, winning London Elite Men's first ever game against local rivals CoLA in the National Cup, followed by our Division 3 South league opener against London United. Our talented Team grew in strength each week, completing a dream first season (9-0 clean sweep) to claim the Division 3 Title and reach the final 8 of the National Cup. Our season's goal was achieved, London Elite Men were promoted to Division 2.
In Summer 2022, Daniel assumed the Head Coach position and immediately began preparation for life in Division 2. This included securing marquee signings Kane Daley, Ray Akpofure, Anthony Ozobuekwe, and Afra Khalil, a clear reflection of Elite's big ambitions. The Team did not disappoint, with early wins establishing us in the Top 3. A sobering loss to Brighton Bears followed, providing a timely reminder of the quality in Division 2. Brighton proved to be Elite's biggest rival in 2022/23, with both Teams fighting to stay at the top of Division 2, culminating in a top of table match-up in January at Capital City Academy. The Team battled hard, perfectly executing our game plan to win 91-74 and crucially, secure a better head-to-head result against our nearest rivals for the D2 crown.
With only 2 games left, London Elite hosted a talented and well-coached Ipswich side, in a crucial game that would ultimately decide Division 2. The game promised to be a nail-biter and it did not disappoint! Ipswich were in control until halftime (54-51), but astute adjustments made by Coach Daniel resulted in what we had all dreamed of – a 90-80 win (26-4 record overall), to secure London Elite as DIVISION 2 SOUTH CHAMPION, 2022/23!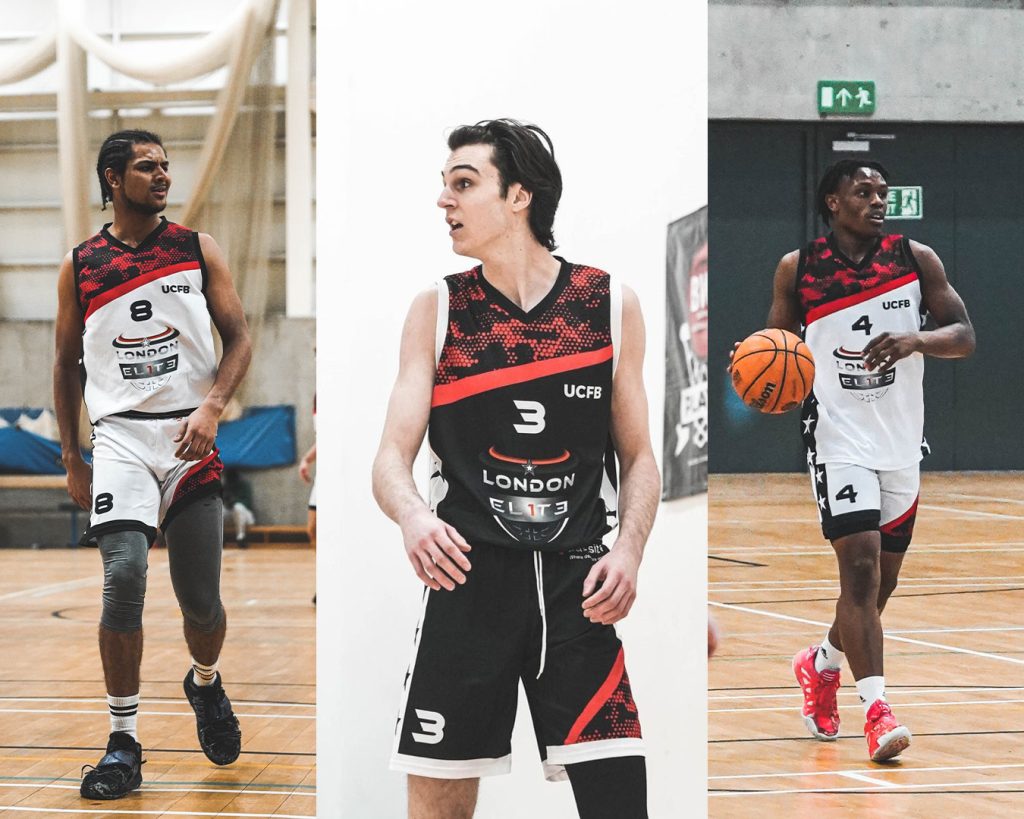 94 weeks, 658 days, and 30 league games since the journey began, Daniel's ambition is close to realisation, and we will now complete our application to Division 1. Daniel said:
'I still can't fully believe what this group of players has achieved for our club. From the start of the season, we knew we could do – it wasn't going to be easy, but we were all determined and had a confidence that comes from having such a great, balanced squad. The mix of talented and hungry young players alongside experienced players like Walid Mumuni and Mike Quamina, resulted in a really competitive Team that was fully committed to winning. The coming months will be a real test in terms of organization, budgeting, and admin for the club as we submit our Division 1 application. Thank you to our London Elite Family – Players, Coaches, Sponsors and Supporters – none of this would be possible without you."
The Men's Team still have Play-Offs approaching, with the first game taking place on 8th of April at Capital City Academy – we hope to see you all there so we can celebrate together!
Follow us on social media: