2020 compared with 2021
2020 was not an easy year at all. Therefore we had a lot of doubt what 2021 would bring ahead. National league had been cancelled, with the view there were not a lot of basketball tournament & leagues options for our players left future was a little gloomy. Indoor sessions cancelled, small group sessions only allowed and list went on … Those were the times we were not much used to ,both the players and the couches. We tried different approach as our vision is that London Elite is to push for opportunities in difficult times , to keep encouraging, build teams with respect to current regulations. We have created a short summary of 2021 below, which proves this point . The achievements our teams and players accomplished regardless the obstacles, difficulties and general overall surrounding pessimistic approach gave us an anchor thought that if you really want you can achieve so much more!
U18 Sweep Squad
With cancellation of 20/21 season, we were fortunate to have 2 summer leagues at highest level of junior basketball in UK. Revolution Basketball league and Community Basketball League provided so much experience and exposure, our boys quickly forgot on what was lost due to lockdown. With both leagues being formed by some top junior programs in UK we always knew it will be a tough task to claim both titles. However things are always easier when squad is formed from really talented players and coaches.
In RBL league our boys faced Baltic Stars in final, which proved a really tough test for our team. Despite being down 14 in 4th quarter, our squad led by A.Wildish and A.Atakpu ( final MVP) sealed amazing come back to claim final game 84-77 becoming first RBL champion in U18 age group.
Shortly after claiming first title our boys booked their Final of CBL with hard fought win over Southwark Legends in semi final. It was a challenging task in final as our squad went against one of most titled clubs in London, Brixton Topcats. Having won a RBL title already, there was no stopping for our boys. They left no chance for team from south London and claimed 2nd Summer league final. Having won biggest community league was a cheery on ice for our boys!
Not long since securing Summer Leagues titles, our club focus was directed at next event of high calibre. We proudly organised a first ever Summer Showcase for u12 boys age group. 3 days event was taking place at our home Capital City Academy and we could enjoy packed schedule which saw teams of like Manchester Magic, Chiswick Gators or Brentwood Fire compete to define first champion. After thrilling final our young squad led by K.Birsen won in final by only 1 point against talented and athletic Chiswick Gators team.
American dream.
Successful campaign of our U18 could not go unnoticed. Multiple of our players have received their full sports scholarships and decided to head across the pond to continue their career there. This was just another testimony of quality of campaign we had pleasure to witness
O.Beckford landed scholarship from Keystone Academy Kings
S.Ovia went Phelps School
A.Atakpu continues his journey at Elevation Prep
A.Pyne is at Panthers Hoops
A.Wildish went to world famous Prolific Prep.
With only week rest , the team started for first ever National League campaign. We have entered multiple teams from youngest U12's to Men's division 3. Senior Elite team signed for legendary coach Sam Stiller , which showed what plans club have for their men's section. First half of the season saw our team going 5-0 and reach last 16 of National Cup.
With senior team doing so well, our junior section did not have any other plans then follow their footsteps. We currently sit on top of the table for U18, U16 and u14 teams while our U12 are joining two other teams with same record in their league. Great performances across the board are not surprise. Hard work players and coaches are putting into our club.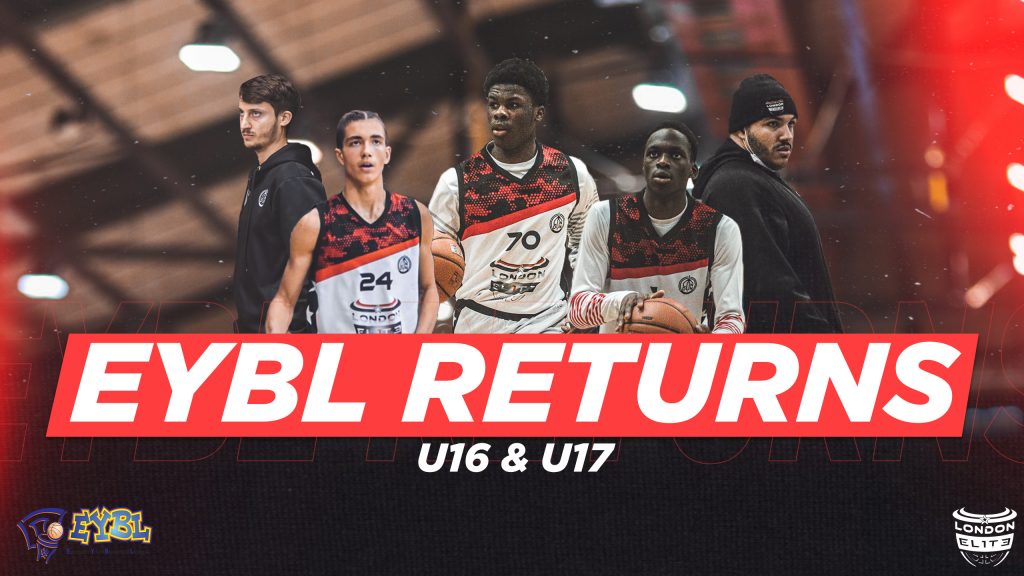 EYBL is back!
European Youth Basketball League was something we deeply missed in last two years. we could not be happier to welcome news of its return for coming season 21/22. Our two squads compete in Central Region of this prestigious league. Our U16 started their campaign with 2-2 record during first stage in Debrecen, Hungary while U17 had slow start 1-3 at their stage in Sopron, Hungary. It is amazing to be back at travelling across Europe to face tough European competition.
With such a successful 2021 we are more then confident that 2022 will be even better! Lots of exciting news on the way!
Follow us on social media: