London Elite, a basketball club focused on developing London's young sporting talent, is delighted to announce its sponsorship by global technology company, Datasite, a leading SaaS provider for the M&A industry.
Datasite regularly supports initiatives that help bring about greater diversity, equity and inclusion (DE&I) in its own business and industry. The company is a visionary sponsor of Exponent Women, an industry organization that is dedicated to giving women dealmakers access to meaningful interactions and educational content. Datasite helps educate and inspire the next generation by enabling its leaders to speak with students at institutions like NYIT in Manhattan and the AFAS in Minneapolis, about technology careers.
Merlin Piscitelli, Chief Revenue Officer for Datasite in Europe, the Middle East and Africa said:
"We at Datasite are passionate about supporting the communities where we live and work and London Elite is an excellent example of a programme that is making a difference in the lives of young adults. Sports equip young people with key skills, like leadership, collaboration, dedication, and camaraderie, that will be crucial to their future success and can open up new avenues of opportunity that might not have been previously available."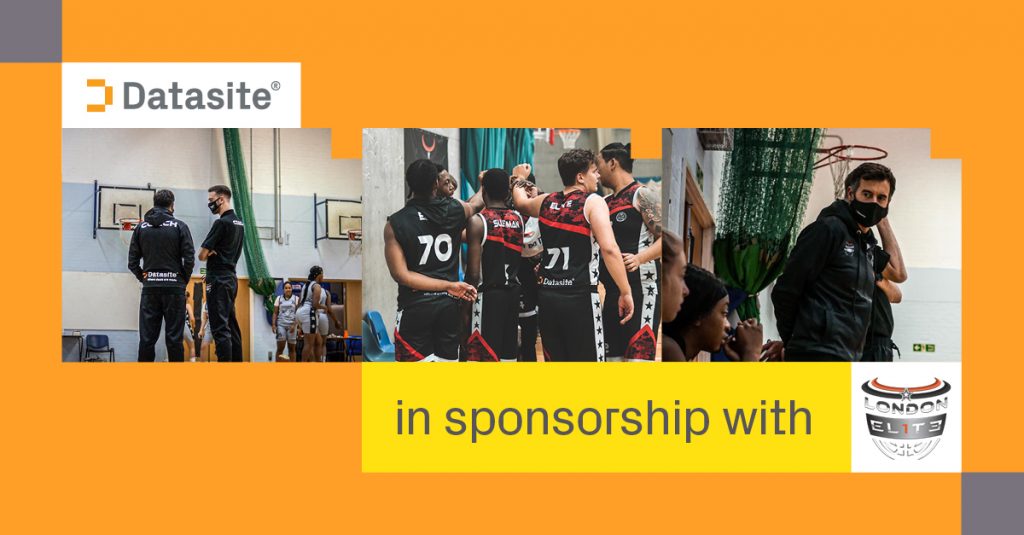 Our Director, Daniel Szatkowski said: "We thank Datasite for its generous support, which will give our kids opportunities both on and off the court, including a chance to compete, gain confidence and skills they can use the rest of their lives. Basketball has the power to change lives and Datasite's contributions will help our kids understand the importance of hard work and achieving goals. Sports is a great unifier, motivator, and leveler."
to learn more about Datasite, please visit: www.datasite.com
We will regularly update you on project we run together. There will be real impact on our local community. Exciting times ahead!
Follow us on social media: