U12 players will be on international duty this weekend .This is our first ever trip abroad, and it is set in Belgium.
We are happy to confirm our youngest squad will take part in one of the biggest youth basketball festival, starting this Friday 27th of May 2022. New adventure awaits, and so is new experience which could not be any better. Gerolsteiner Arbeidershuis basketball tournament will take place between the 27-29 of May in the beautiful town of Sint, Belgium . Our team will travel by luxury & comfortable coach this Thursday evening.
The competition at the tournament is looking really strong. Out of 4 teams, our boys will be competing against 3 that are coming from the American AAU system which will provide a great test for our young squad . 5 games across this tournament will be definitely a new experience that our players and coaches cant wait. Space High Elite I (USA), Basket Poperinge (BEL), Eagles Basketball (USA), Space High Elite II (USA). Those teams our young squad will face in the group stage of the tournament.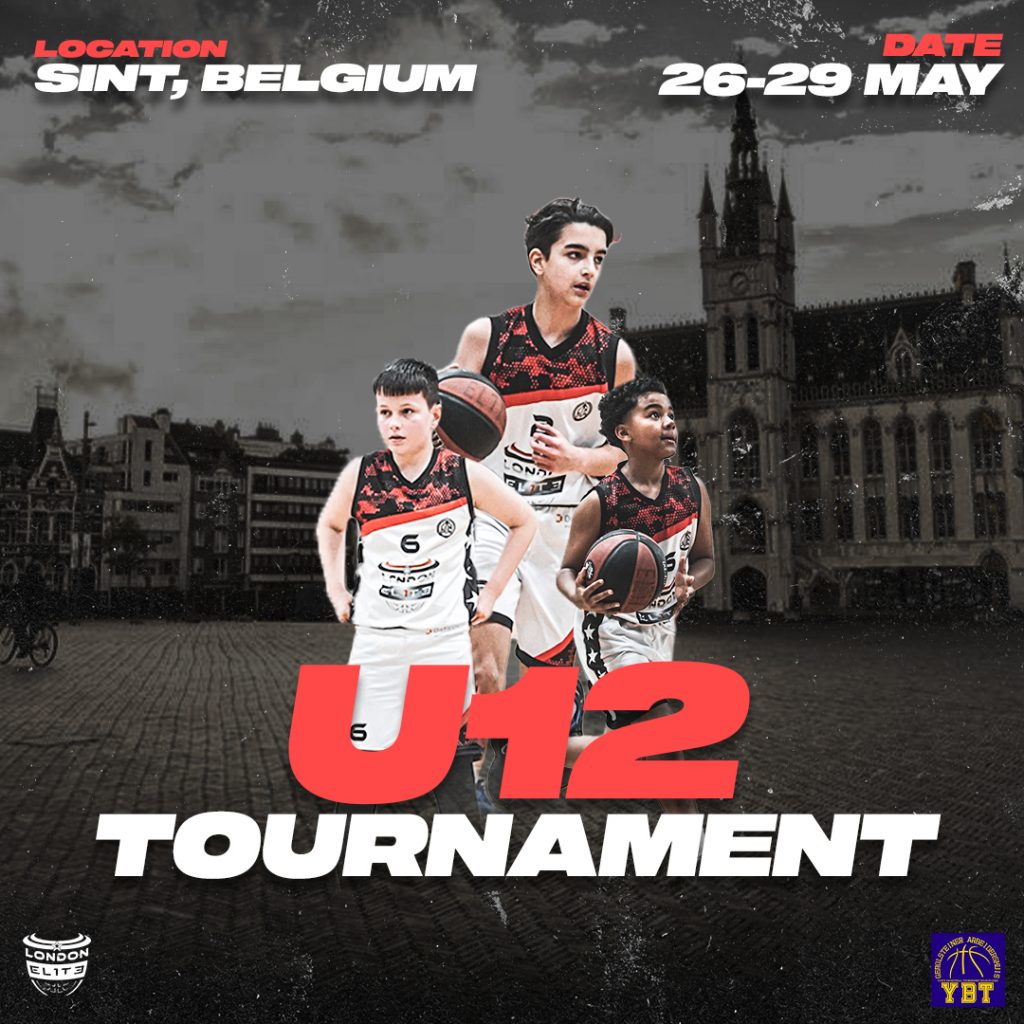 Our GM Daniel Szatkowski said this: "Since we have opened doors at London Elite, We were committed to providing the best opportunities for junior players in the UK. This tournament is a great opportunity, especially playing against American teams is something rarely seen in UK basketball. There is a lot of great news on the way but we will definitely make most of this Belgium trip."
Squad travelling to Belgium will be made of : Q.McKelvey, N.Macionis, L.Addison, O.Wagner, E.Onashile, J.Assam, S.Kaniki, G.Robson, G.Chong, A.Ayyadi and N.Ferrari
Feel free to check out our social medias for frequent updates with scores, news and everything that is going around this trip!
Follow us on social media: