London Elite is thrilled to announce that our U13 and U20 squads have been invited to the prestigious European Youth Basketball League Superfinal – a fantastic achievement for our young Club! Shortly after attending our first ever Junior NBL Final Four event, and as we prepared to settle down for the off-season, we find ourselves focusing on the European campaign again!
The European Youth Basketball League (EYBL) is one of the most competitive leagues in Europe, providing a unique opportunity for our players to showcase their talents against the best players in Europe. Watched by scouts from across the globe, the EYBL often provides a springboard for talented young players to enter high-profile basketball programmes.
Our U20 Team return to the historic Town of Levice in Slovakia on 18th May, facing established basketball clubs including Slovakia Select, Dinamo Bucharest, and USK Prague. The Team will hope to build on their EYBL performances here earlier in the year, finishing with a 2-2 record. Led by Coach Daniel Szatkowski, the Team has been working hard, undertaking additional intensive preparation to ensure they maximise their potential in Slovakia. Coach Daniel said:
'This is a truly remarkable achievement for London Elite. The EYBL campaign has been extremely valuable for all of our teams, and to reach the Superfinal stage demonstrates how our Club is growing from strength to strength. Top 8 in an U20 league is a big achievement in itself, but I truly believe that with the players we are adding for this stage, we can make a big impact in the Superfinal.'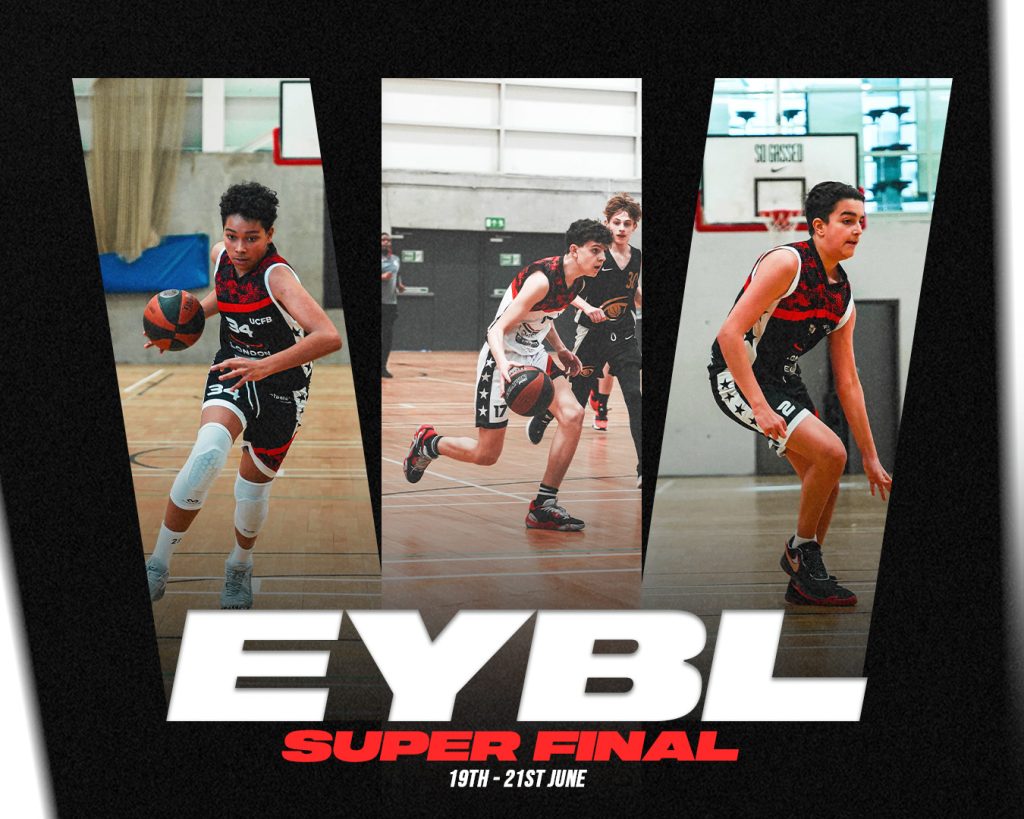 Our U13 squad return to the Hungarian Capital of Budapest on 19th June. The U13s represent one of the most exciting projects in the club, finishing the previous EYBL stage with 3 wins. Led by Quentin McKelvey (26.8 points per game), and Aleksandar Milovidov (11 rebounds per game), they will be full of confidence as they face the likes of Pamukspor SK, Budapest Select, and Alpha Basketball Sibiu.
Alongside this great news, we are delighted to announce that Coach Miguel McKelvey will take over the reins of our U14 Prem squad next season, replacing Coach Alek who has made the decision to step-down. Coach Miguel is a NCAA D1 Oregon Graduate and brings a real depth of knowledge to our talented side. Coach Miguel said:
'I am truly honoured by the opportunity to coach London Elite's U14 team. We have a great group of young players with both exceptional talent and outstanding character. All of the players and coaches are excited about going to Budapest for the 3rd time this season – the EYBL has been a great opportunity to learn and grow as a team, and the Superfinal will be a springboard for our rising U13s as they prepare for U14 Prem next season.'
Look out on our social media channels for regular updates on each Team's progress in the Superfinals.
Follow us on social media: