Yes, you read it right, London Elite's talented U13 Team are European Youth Basketball League (EYBL) Champions for 2022/23! This is a fantastic achievement for our young side who beat some of Europe's most prestigious basketball programmes to take the U13 crown.
The EYBL regular season had provided a tough test for our U13s, who finished with a 5-3 record – a great achievement in their first EYBL season, but not quite enough to qualify for the Superfinal. Then, one May evening, the squad were offered a wildcard place due to another team dropping out. This came in a period of new beginnings as the U13s waved a fond farewell to long-standing Head Coach Alek, and welcomed his replacement, Miguel McKelvey. Four talented new players also joined the ranks, with Daniel Onuoha, Pawel Obadowski, Leo Bowman, and Tay Asker bringing much needed depth and athleticism.
Grasping the opportunity to make London Elite history, Coach Miguel began preparations for the Superfinal, including competing in Brentwood Fire's 1-day tournament. Some accomplished performances saw the boys bring home the trophy, ensuring we headed to the Superfinal brimming with confidence. The Team arrived in picturesque Budapest on Sunday 18th June, fired up and ready to begin their campaign the following day:
Game 1 saw the boys get off to a strong start against Slovakian side BBC Kamarno, securing a high-scoring 96-68 victory, with 5 players hitting double digits in scoring: D.Onuoha (25), Q.McKelvey (20), J.Toppin (15), P.Obadowski (14), and L.Bowman (10).
Game 2 presented a bigger challenge against Polish side Twarde Pierniki Torun, a team that finished 2nd in the EYBL North regular season, losing only 1 game. Led by Quentin McKelvey (21 points, 7 rebounds), the boys started off strong and jumped to a solid 20-point lead. A spirited comeback from Twarde Pierniki saw our lead reduced to single figures, but the boys held on to secure their second win of the day 88-74.
Game 3 saw our boys matched against a Budapest Select team containing some of the top prospects in Hungarian basketball and boasting a regular season record of 8-2. Led by Leo Bowman (23 points, 10 steals, 7 rebounds) and Daniel Onuoha (21 points, 17 rebounds), our boys established a 10-point lead at half time. After a stirring talk from Coach Miguel, the team extended their lead to 20 points in the 3rd Quarter and sailed to a 67-57 victory.  London Elite had made the final and the dream was taking shape!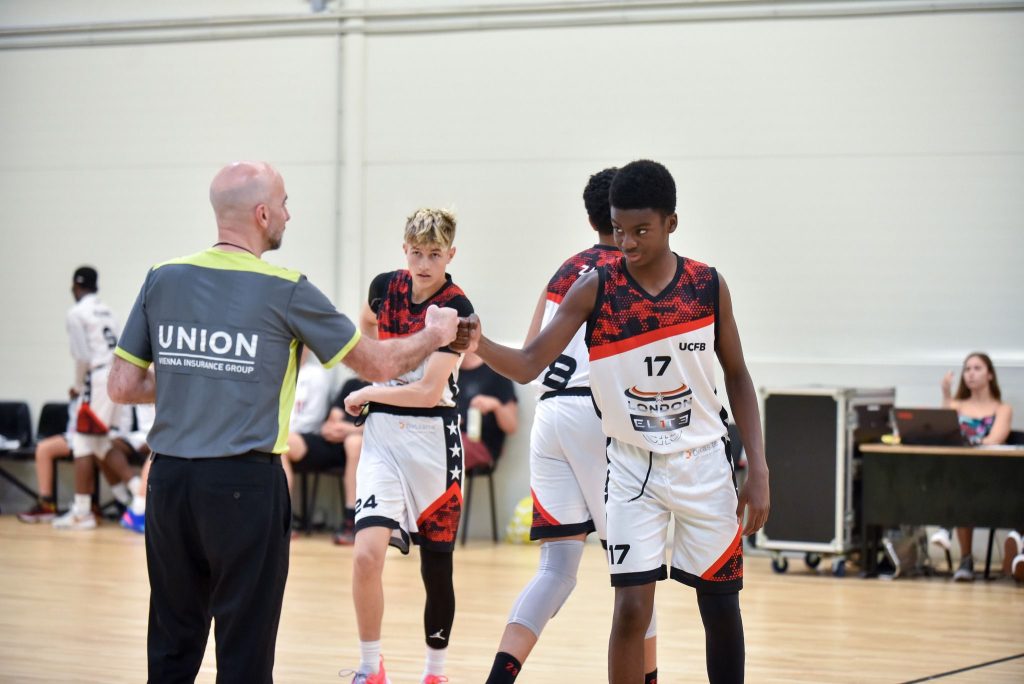 The EYBL Final provided the ultimate test against Ukrainian side BC Uzhgorod, a highly competitive outfit with a 10-1 regular season record. We got off to a flying start, with a 14-point lead by half-time, but the Ukrainians showed great resilience in the second half, making fifteen 3-pointers to bring the game back in their sights. Our boys' did not disappoint, putting on a heroic performance to hold on for the win and secure the EYBL Title. Shout out to Daniel Onuaha (19 points, 8 rebounds), Jayden Toppin (16 points, 9 rebounds), Leo Bowman (11 points, 12 rebounds, 5 assists, Team MVP), and Aleksander Milovidov, our 6'4 giant who played at tremendous efficiency (27) and earned the Final MVP award.
A perfect end to the season and a true underdog story! Additional mentions to Quentin McKelvey who was ranked 4th overall for the EYBL season (ave. 22.3 points), and Daniel Onuaha who was voted Superfinals MVP (ave. 20.5 points, 13.3 rebounds, 26.5 Efficiency).
Head Coach Miguel McKelvey said: "It was an honour to coach these players at EYBL. In addition to their talent, they are a great group of boys. They all have a love for the game that shows in how they play. They bought into our strategy and did a great job executing the game plan as a team. I congratulate them on their incredible accomplishment!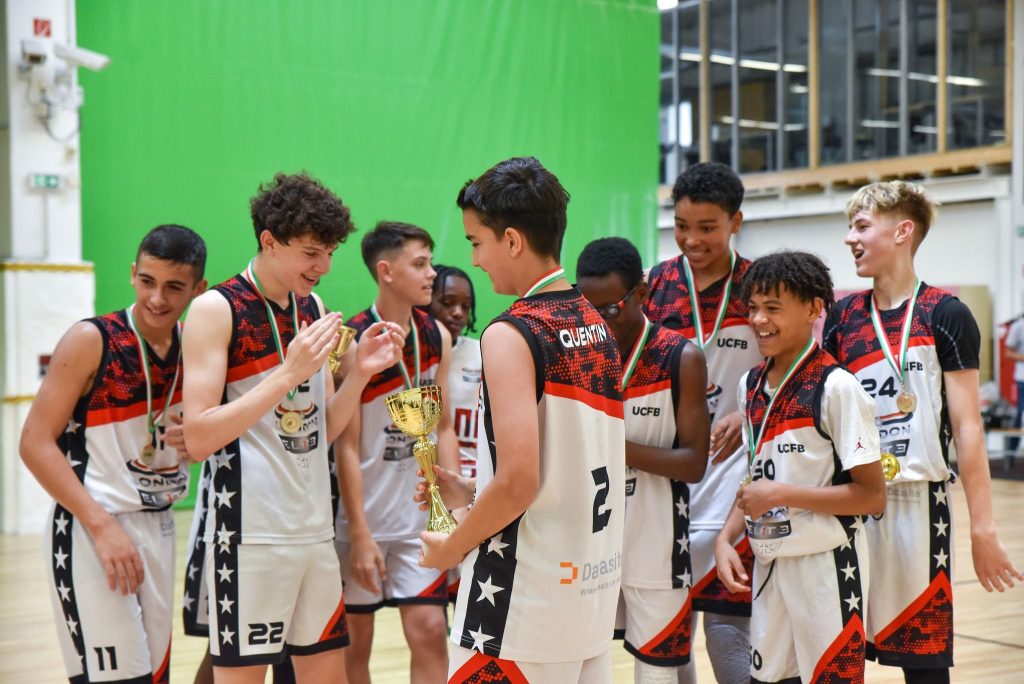 Follow us on social media: