1st trip in book. Memories made.
While there is still lots of uncertainty around in terms of international travel, we have succeeded in safely travelling to EYBL U16 tournament in Debrecen, Hungary. Not only we travelled but we competed and proved that UK teams can be a threat top European competition. Our brave squad split record with 2 wins and 2 losses, however most important was a progression over period of this tournament. Our team showed not only we are athletic unit, but we can adapt to different styles of basketball.
Our boys started tournament with clash against Romanian Sibiu Basketball club. Our team established 15 point lead half way through 3rd quarter, however fatigue from travel across continent took its tall and Romanians were able to cut our lead to only 2 points with 1 mins left. Strong resilience from our boys helped them hold their nerves and secured first international win 64-62 in their European campaign.
On day 2 we faced Macedonian team Vodno Suns Skopje . Balkan team provided our team much of difficult test. Combination of different defensive system, good shooting performance. There was lots to reply for our boys. But led by Connor James (31 points, 10 rebound), Reale Basquine (23 points, 16 rebounds) and Noa Istrefi (20 points, 8 rebounds) our U16 team prevailed and secured 2nd win of tournament!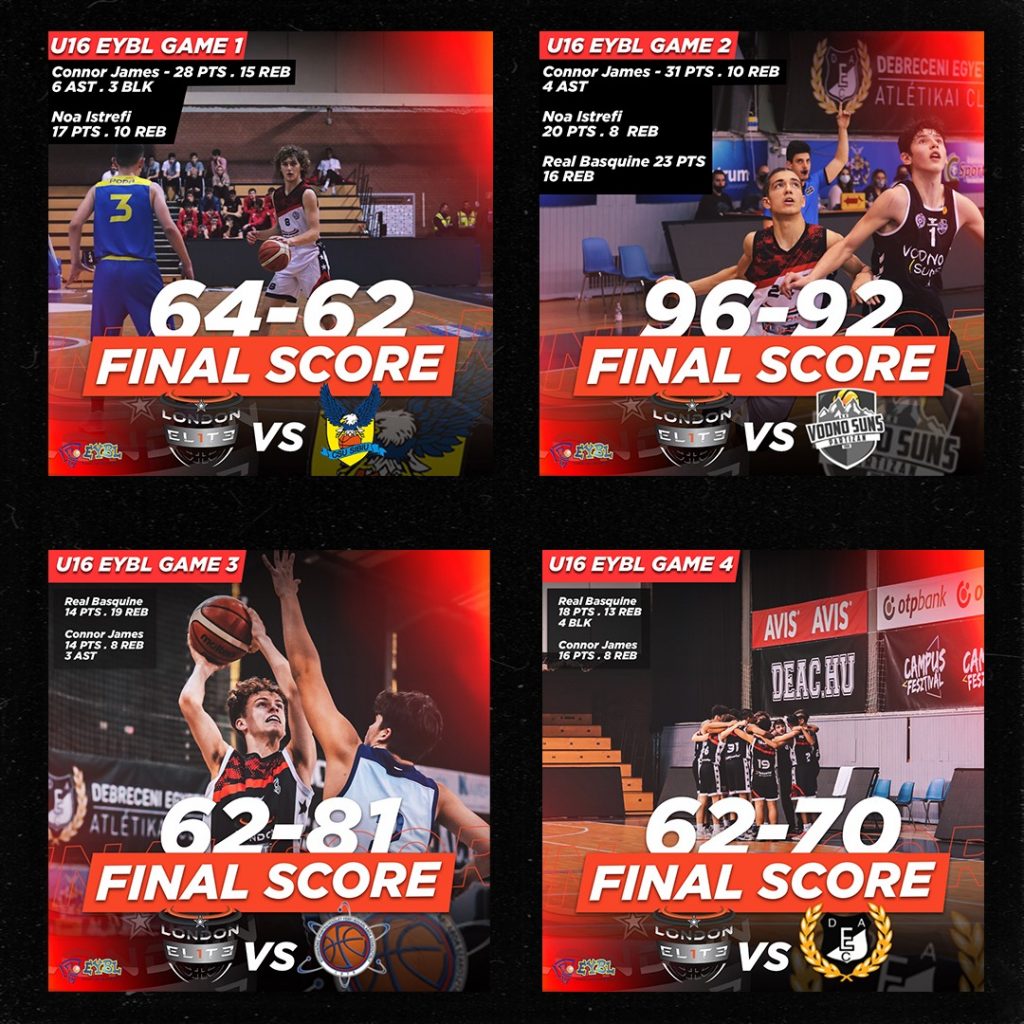 3rd day saw our teams facing Hungarians teams of Atemeromu Paks and hosting Debreceni Academy. Our boys left all they had however cam short on both occasions. We finished our first tournament with 2 wins and 2 losses.
Head Coach Mauro DiNunzio said: "EYBL trip was a great experience for our team. Boys competed with their heart each game they play. Improvement throughout tournament was just unreal. This trip helped us create amazing bond between player and helped us realised how good we can play. This was really win win situation for our squad "
We cannot miss fact of outstanding performances by Connor James and Reale Basquine. Connor was most efficient player among all teams competing in Hungary (eff 25.50) while Real was crowned best rebounder of tournament (14.50 rebound per game)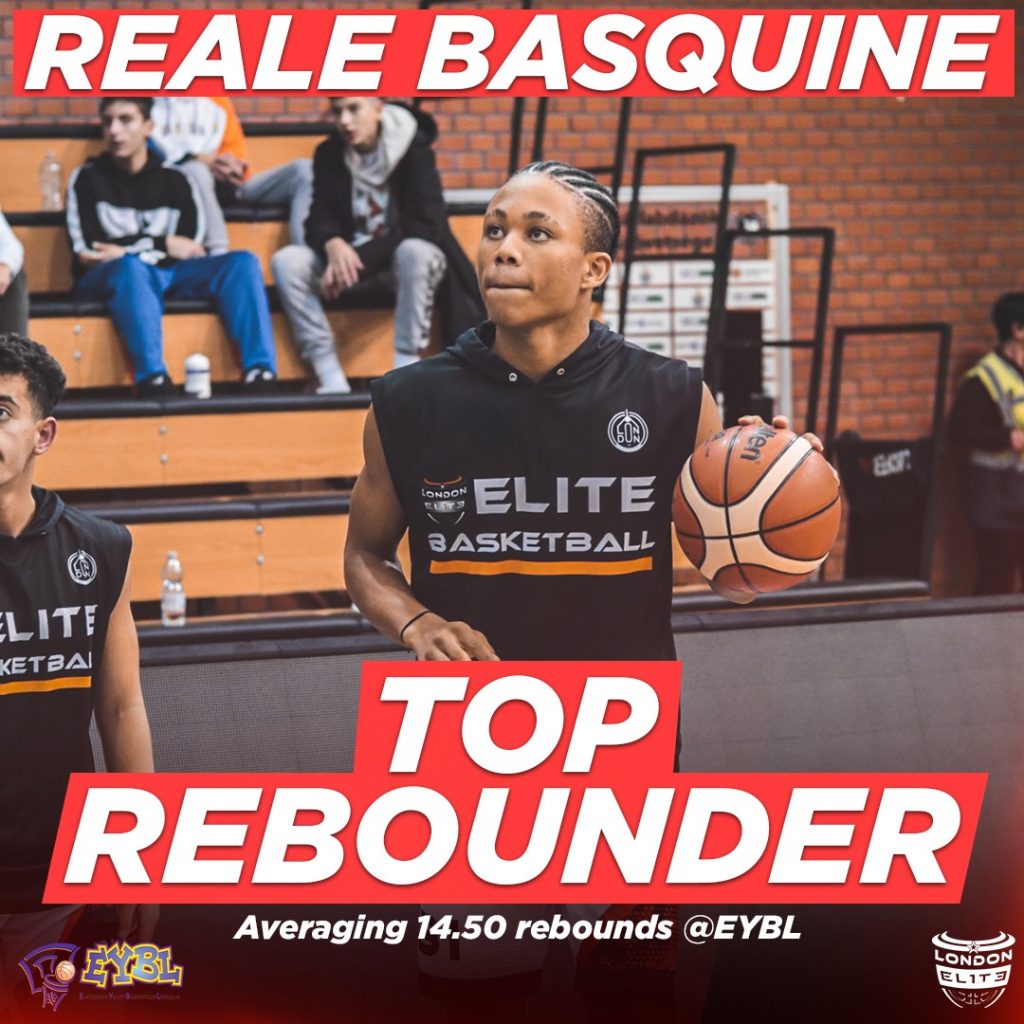 Our team made everyone proud at our club and we are very confident that this is just a beginning for our young side. Amazing progress made under coach Mauro was visible for anyone following progress of our team at EYBL stage. Boys now head back to National League and CBL competitions and will prepare for stage 2 which takes place in Trsteniki, Serbia 20-23 January 2022.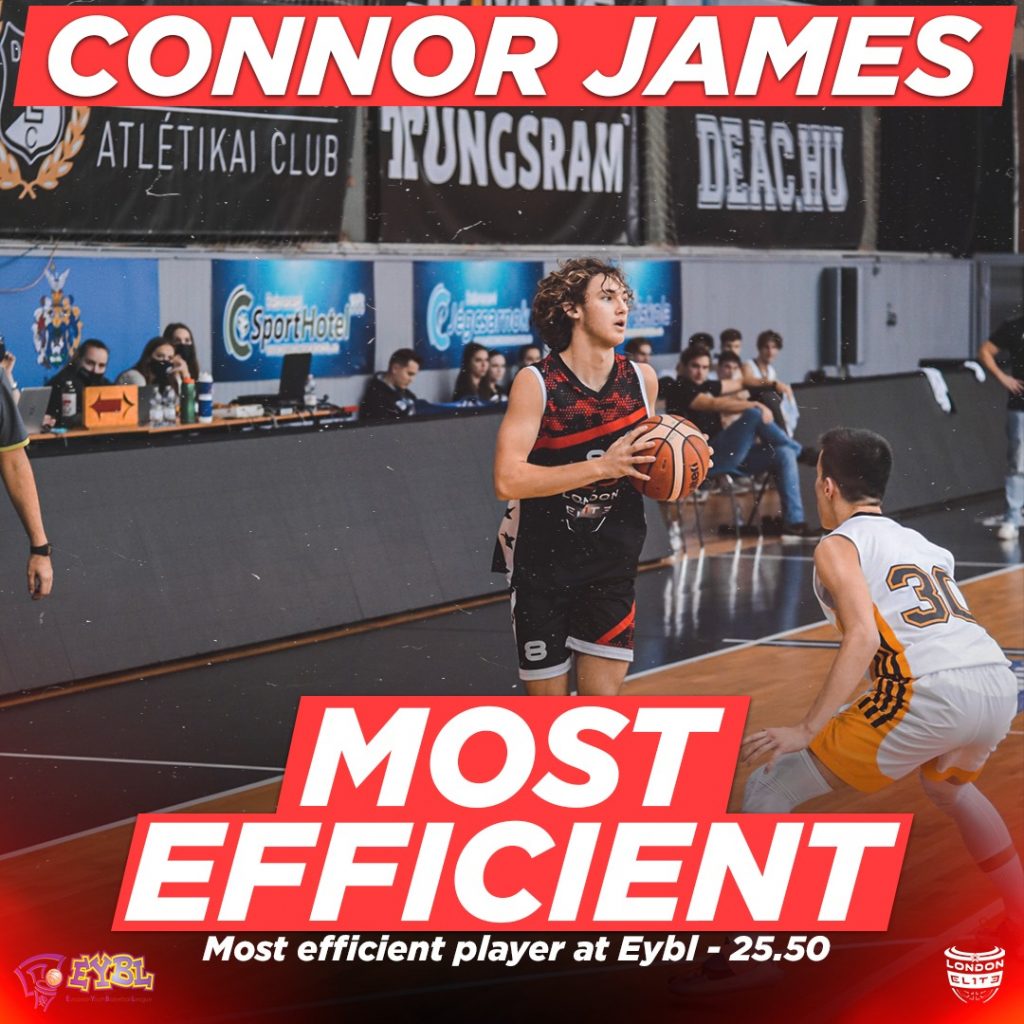 Follow us on social media: