Long wait is over. This could not get any better.
We are happy to announce that our U16's squad under coach Mauro DiNunzio is flying out to Debrecen, Hungary to take part in EYBL U16 Central Europe. News like this is a massive relieve for our club knowing what difficult times we are going through.
Our boys and coaches have negatively tested for Covid and are on the way to one of most prestigious tournaments in European basketball.
Our U16 team has started season with undefeated record 4-0 in National league and boys are now have their eyes on EYBL which takes place between 4th-7th November.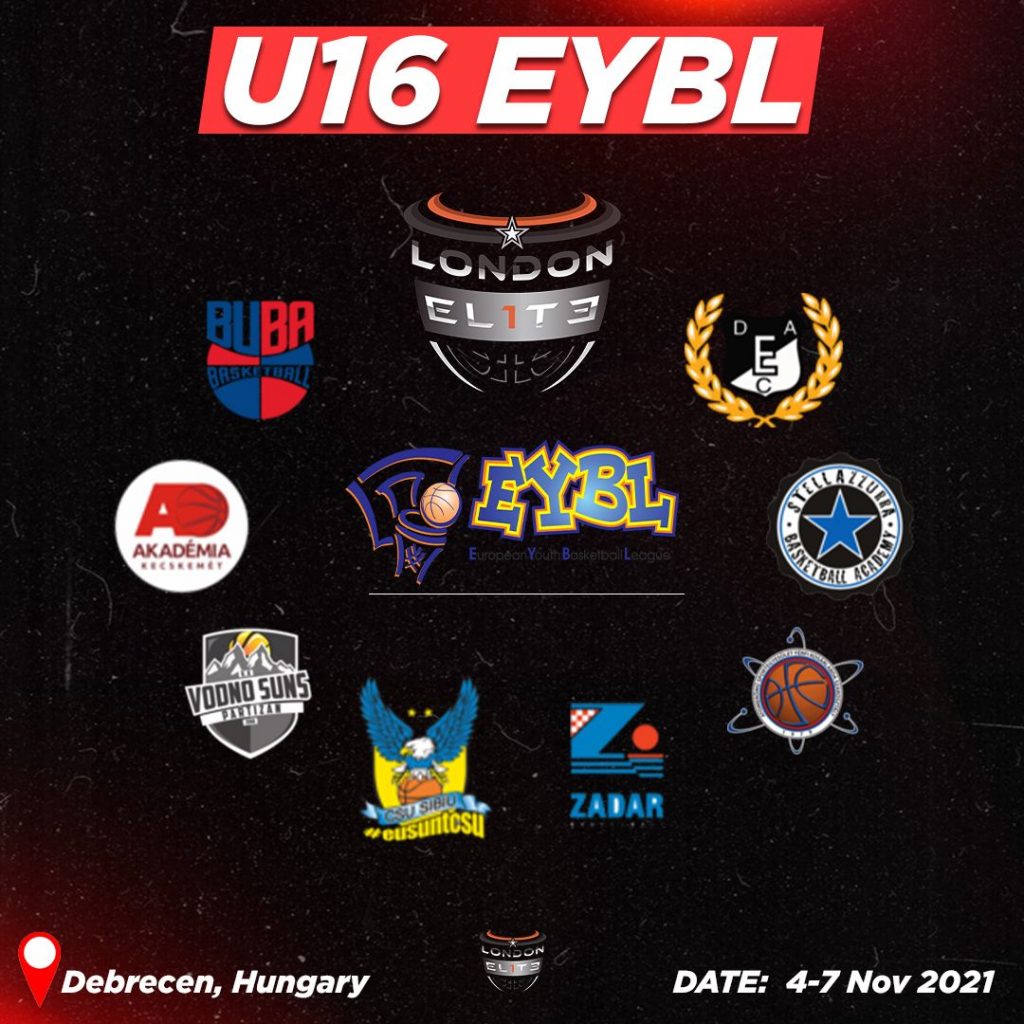 Head Coach Mauro said:" This trip is a great stepping stone for the team and club. It gives us a chance to compete against best teams in Europe. It can be a challenging however, this experience can definitely boost team and players confidence and help boys develop their game. Myself and players are very excited for this opportunity!
Our boys will start tournament with clash against CBU SIBIU coming from Romania on Thursday night. Following day our club will square up against Macedonian Vodno Skopje.
Saturday will see our team playing twice. 1pm vs Atomeromu Paks followed by 7pm tip against Debrecen Academy.
This is an outstanding opportunity for our squad to gain unreplaceable experience at that high level.
All games will be livestreamed on YouTube and we will keep you posted with links on our social media. Look out this space!
Follow us on social media: