Star in Making
Nathaniel Djanogly. Product of our London Elite development program. A player who through constant hard work and God-given talent, has achieved what seems to be impossible for many.
What could come Nathaniel's way if not an opportunity to join Brewster Prep. Yes, Brewster prep! One of the USA's leading basketball programs. Brewster's Prep basketball team won their 7th National Prep basketball Championship ( 2010,2012, 2014, 2015, 2017, 2019,2020).
Eighteen alumni have played in the NBA, including 10 who have been selected in the NBA draft since 2010. One of the most famous players who attended school in New Hampshire is Donovan Mitchell who recently has been traded to Cleveland Cavaliers.
Since 2001, the program has sent over 170 players to Division I schools, including Stanford University, Georgetown University, University of North Carolina, University of Kansas, University of Michigan, Syracuse University, University of Kentucky, University of Virginia, University of California-Los Angeles, Vanderbilt University, Brown University, Princeton University, Cornell University, Harvard University, and Columbia University.
Nathaniel Joined London Elite at age of 13 and quickly showed what calibre of talent he is. From day one he became a leader of our talented team. His performance was truly outstanding and led to him being called up for the England U15 squad.
Coach Mauro Di Nunzio said:" I am really happy for the opportunity he will have, I believe it is more than deserved. It is been a pleasure to be part of the journey of a talented, hard worker, and coachable player! I wish him all the best and I will be his first follower and fan."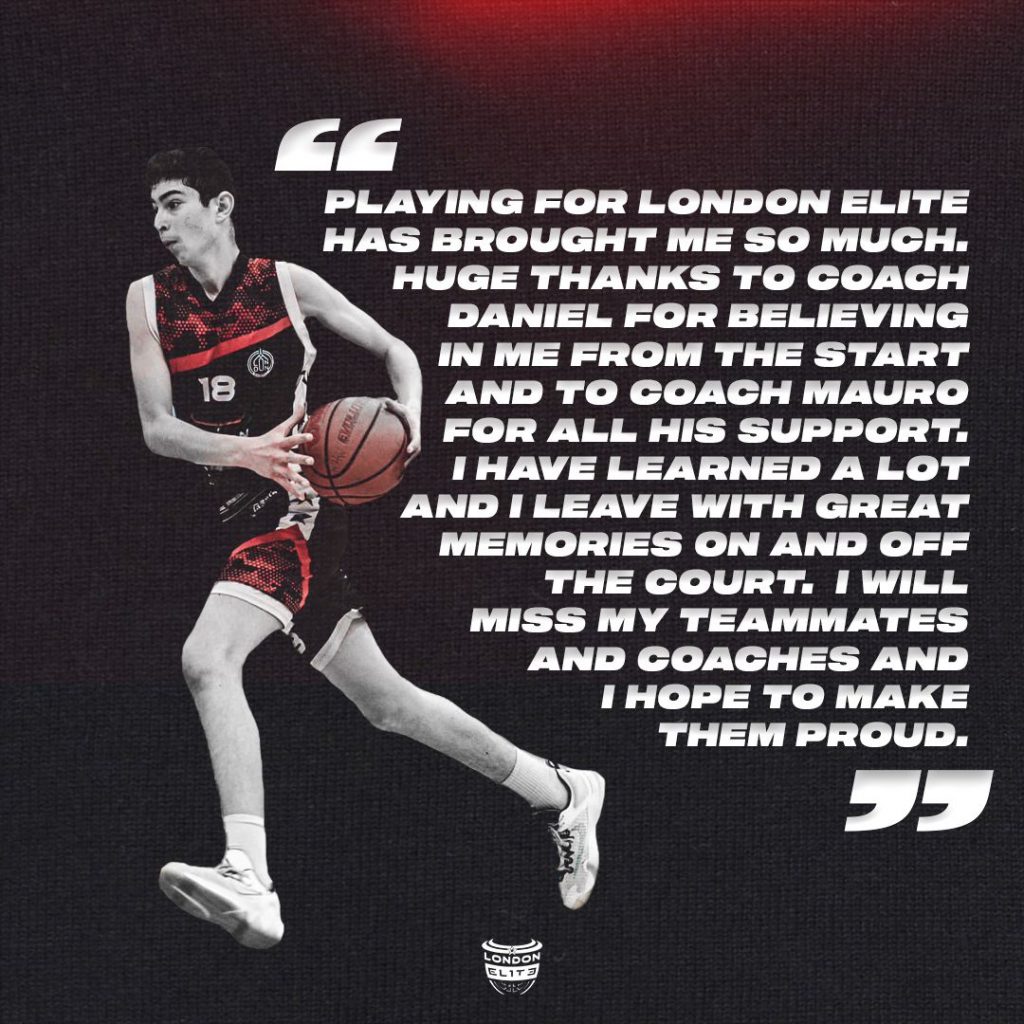 Nathaniel was a vital part of our successful squad that has been promoted to the U16 Premier league. He contributed a lot to our EYBL U16 campaign and we will for sure miss him. His unbelievable talent, great performances, tones of smiles and memories. We are beyond proud of his journey and will look out for his further progress. Once Elite, always Elite.
Best of luck Nathaniel!
Follow us on social media: