We are thrilled to announce that we have secured service of most experience and title coaches in history of UK basketball. Coach Sam Stiller will be in charge of our men's team competing in division 3.
Coach Stiller had a pro career that spanned over two decades both domestically and in Israel, whilst also representing England and Great Britain internationally. During his playing career in UK with Cadburys Boost Kingston he had a chance to compete against powerhouses like Barcelona, Real Madrid, CSKA Moscow or Maccabi Tel-Aviv. He is known as one of greatest shooters that UK ever produced.
After retiring from playing eventually got into coaching, where he helped take NASSA from Division 4 to Division 1 from 2010-2013, whilst picking up three consecutive Coach of the Year Awards, and then picking up another one in 2016-17 with London Westside. Coach Stiller has since moved to Israel where he worked at HAPOEL Nesher.
Summer 2021 saw Sam return to UK and we are truly fortunate to secure services of such an experience coach to help us build our Men's side of program. Coach Daniel is stepping down from Head coach ta men's to help our community side which has been growing in numbers. This is what GM Daniel Szatkowski had to say:" Our club has grown to really big numbers with over 200 players registered. There is big number of new projects we are working on and therefore i have less and less time to coach. When i heard about an opportunity to employ Sam it was no brainer to me. His vision, passion and experience is what our club needs right now. I am really happy to welcome Sam to our London Elite family"
Our Men's team is currently 4-0 across competitions and have progress to last 16 in National Cup with confident win against Division 2 London Westside 84-56.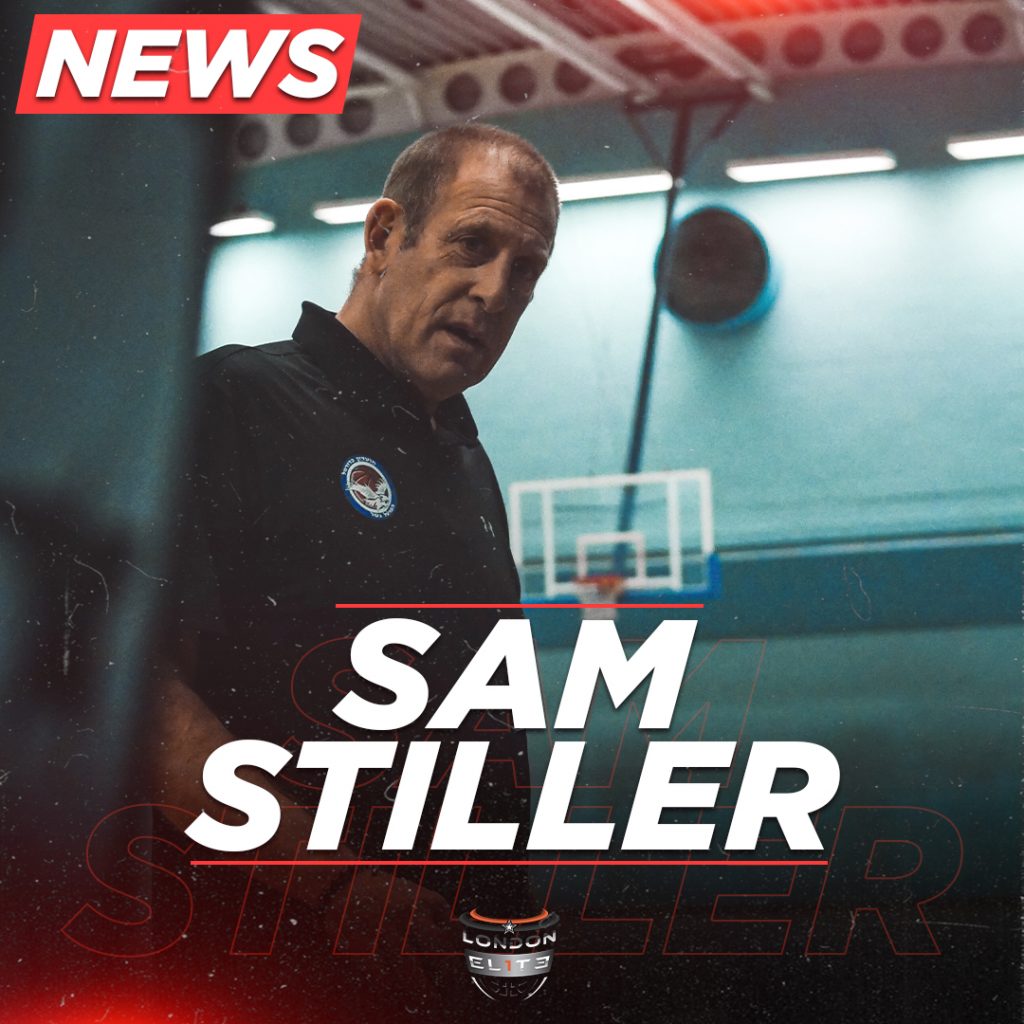 Coach Stiller said:" I know despite being young club it has already a great structure, support and philosophy. From developing great youngster all the way up to have a great potential with men's team. I can see great opportunity for me to help club grow to another level. Our short goal is to make promotion to division 2 and in few years time make it to BBL."
"We have currently very talented and experience team and it is time for Elite to shine!"
You can see Coach Sam in action at next Men's game which will take place Saturday 30th October vs Surrey Rams. 6pm tip at Capital City Academy. exciting times ahead!
Follow us on social media: