Weekend 25/25 of June saw the first-ever Bev Guymon Memorial Tournament take place at the Solent Sports Complex, as Boys and Girls teams at the Under 12 and Under 14 age groups get set to compete. Bev, a legend of the game in the region, was always extremely passionate about providing experiences for young basketball players to compete and most importantly be involved in the game we all love so much. Bev has founded Solent Kestrels club and all her work for the club over the last 20 years was as a volunteer, using much of her own money and time to provide opportunities for young people in our region. Bev Guymon has passed away in 1998 after battling pancreatic cancer for a few years. She was 55. Solent Kestrels she started, is now multiple Division 1 men's champions.
Day 1 saw our U12 boys take part in this great tournament. Group stage saw our boys face Bracknell Cobras, Portsmouth Basketball club and the very competitive Milton Keynes team.
Our boys started the tournament with a commanding win over Bracknell Cobras in the morning behind an all-around team effort. 2nd game of the tournament proved to most competitive as Milton Keynes team showed great athleticism which caused our boys multiple problems on defence. But led by Quentin and Nicholas our boys prevailed with 4 point win. Having closed the group with 3rd win of the day over south cost club Portsmouth, our boys awaited a final against the second Milton Keynes team. Our talented group played really focus and executed the game plan and secured the first-ever Bev Guymon trophy ever! Quentin McKelvey has been voted MVP of the tournament behind his 31 points performance in the final.
On the second day of the tournament, it was our U14 boy's team travelling to Southampton to participate in the tournament. Our team that has recently been promoted to the U14 Premier competition, did not take this tournament lightly. Boys stormed through the group stage and awaited a final where we met again with the Milton Keynes program. Coach Daniel's troops started the game with full-court press which caught the opposition off guard. Good start of the game set the tone for the rest of the match up and our boys collected their trophy while Sam Scott received well-deserved MVP award! Watch the highlights below: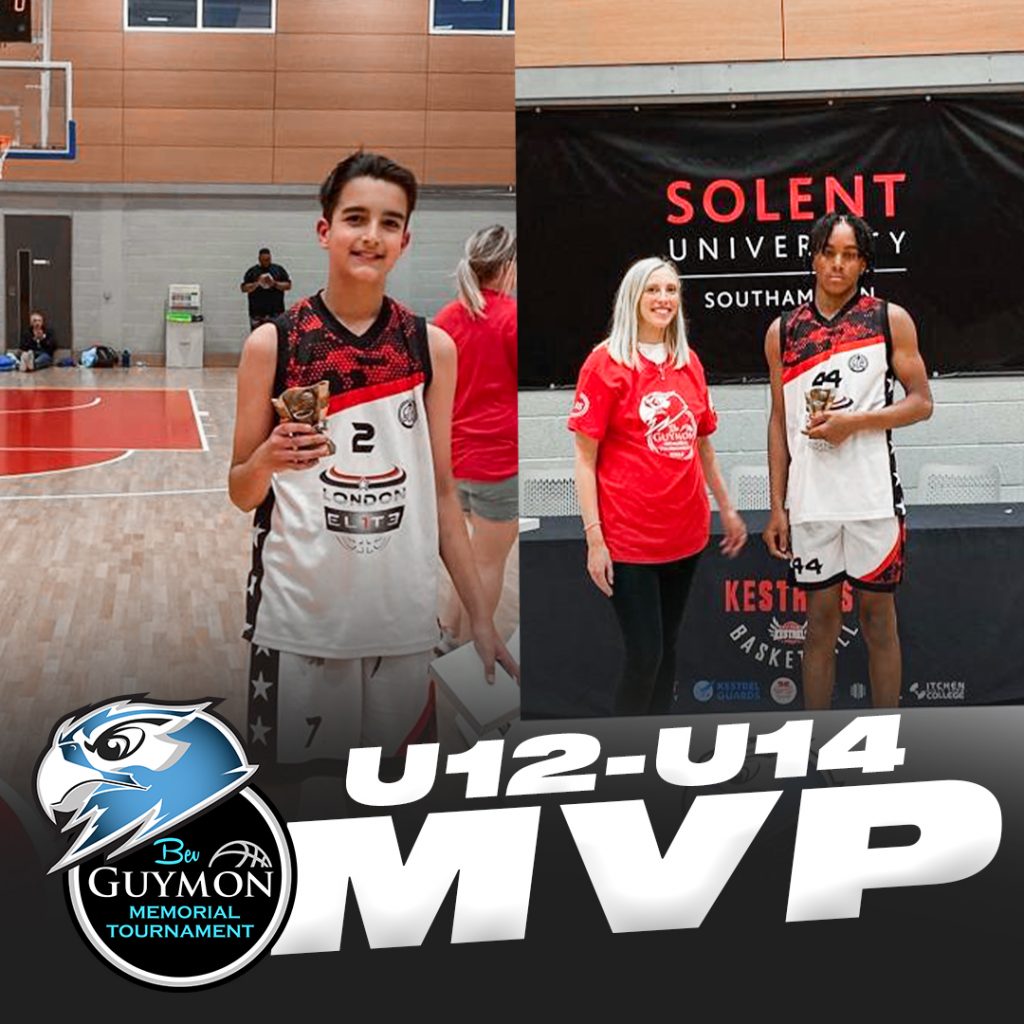 This inaugural memorial tournament was a raising donation for Liver and Pancreatic R&D Cancer charity. With over £3.5K raised, it was truly a win-win situation for whole basketball community!
Coach Daniel said:"In my opinion for Bball in the UK to grow bigger, we have to change our approach to grassroots. Bev Guymon tournament just showed what is missing in our country. Events for the youngest in a friendly and competitive environment. I am truly impressed with what the organisers did. Truly hats off to all Solent club!"
Follow us on social media: