Last weekend the hard work displayed by our U20 Team all season, culminated in their appearance on one of Europe's biggest stages – the SuperFinal of the European Youth Basketball League (EYBL). The SuperFinal matches the best Teams from the EYBL regular season, for a final showdown in Levice Slovakia. U20 Head Coach Daniel Szatkowski had assembled an exciting squad drawn from our high-flying U-18 Team, alongside returning Elite alumni who had completed their seasons in Europe and the USA.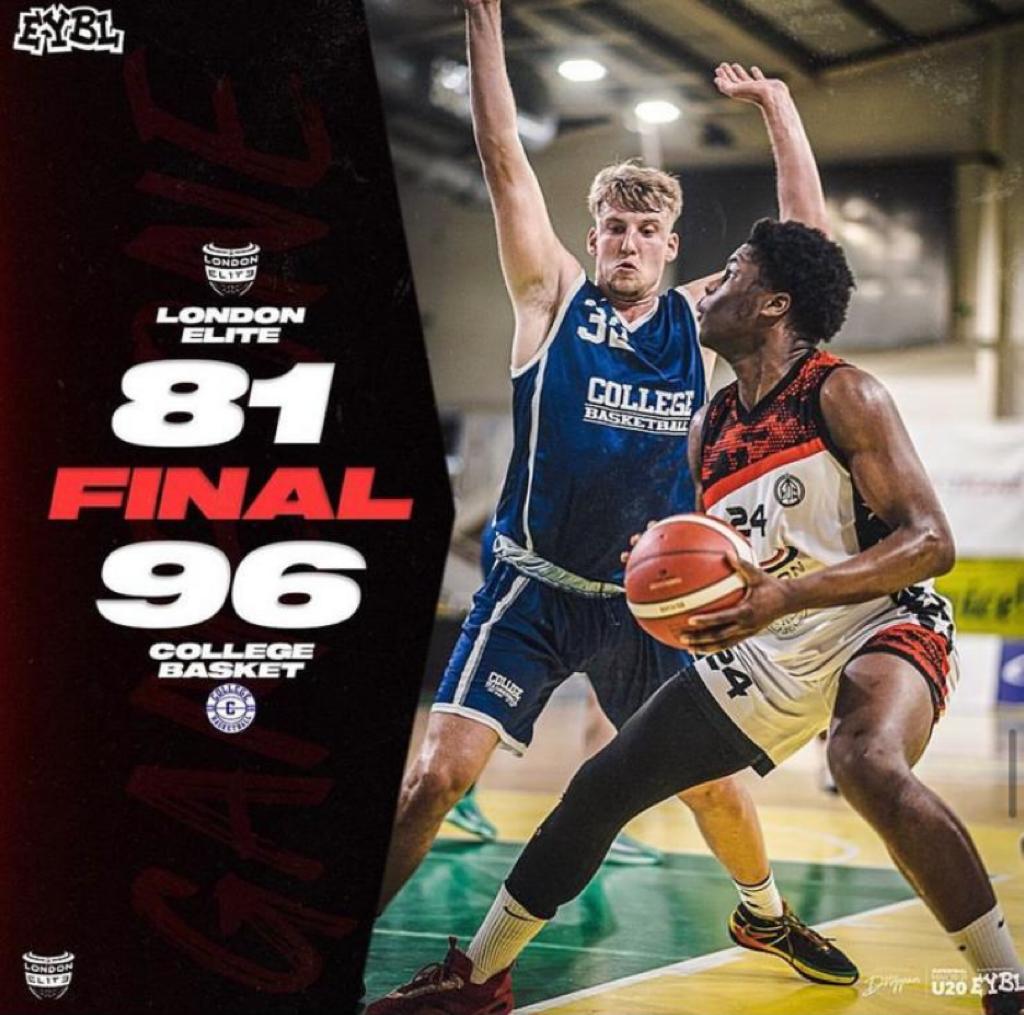 Game 1 saw the Team fall to Italy's renowned College Basket Prep programme, who provided a shooting masterclass in the first half. Our boys staged a brave comeback to bring the game within 3 points, but the Rome Team's experience ultimately proved too much. Nevertheless, confidence remained high as five players hit double digits in the game: Oscar Striuga (19 points), Anthony Wilson (16 points), Odaine Beckford (12 points, 10 rebounds), Josh Gentry (11 points, 8 rebounds), Seb Emanalo (12 points, 4 steals), and Alex Wildish (9 points).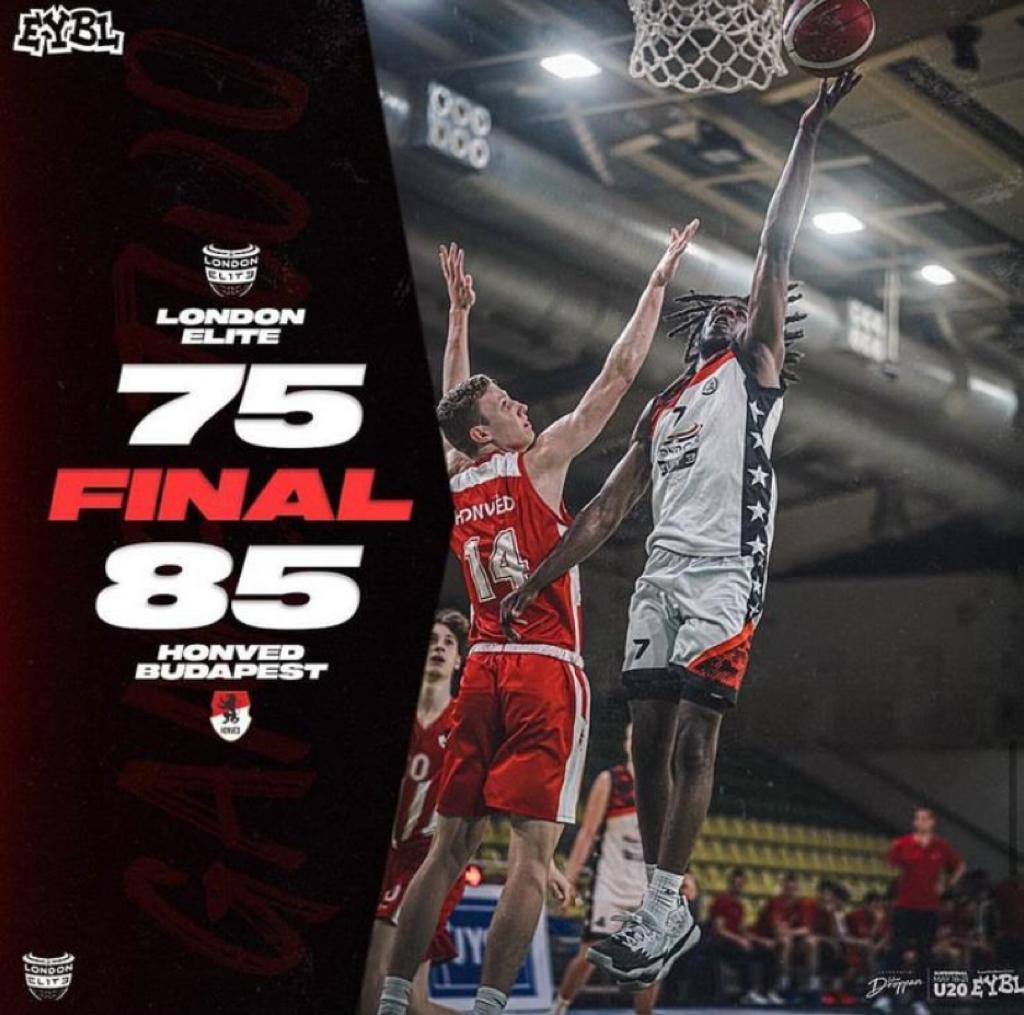 Game 2 was a real battle against the experienced Budapest Honved who displayed their shooting prowess early on. This presented an uphill battle for our boys who once again staged a hard-fought comeback that fell just short of the win. Despite the result, an outstanding performance by U17 player and GB U18 hopeful, Seb Emanalo (game-high 25 points), kept spirits high. Oscar Striuga and Odaine Beckford also impressed with 14 points each.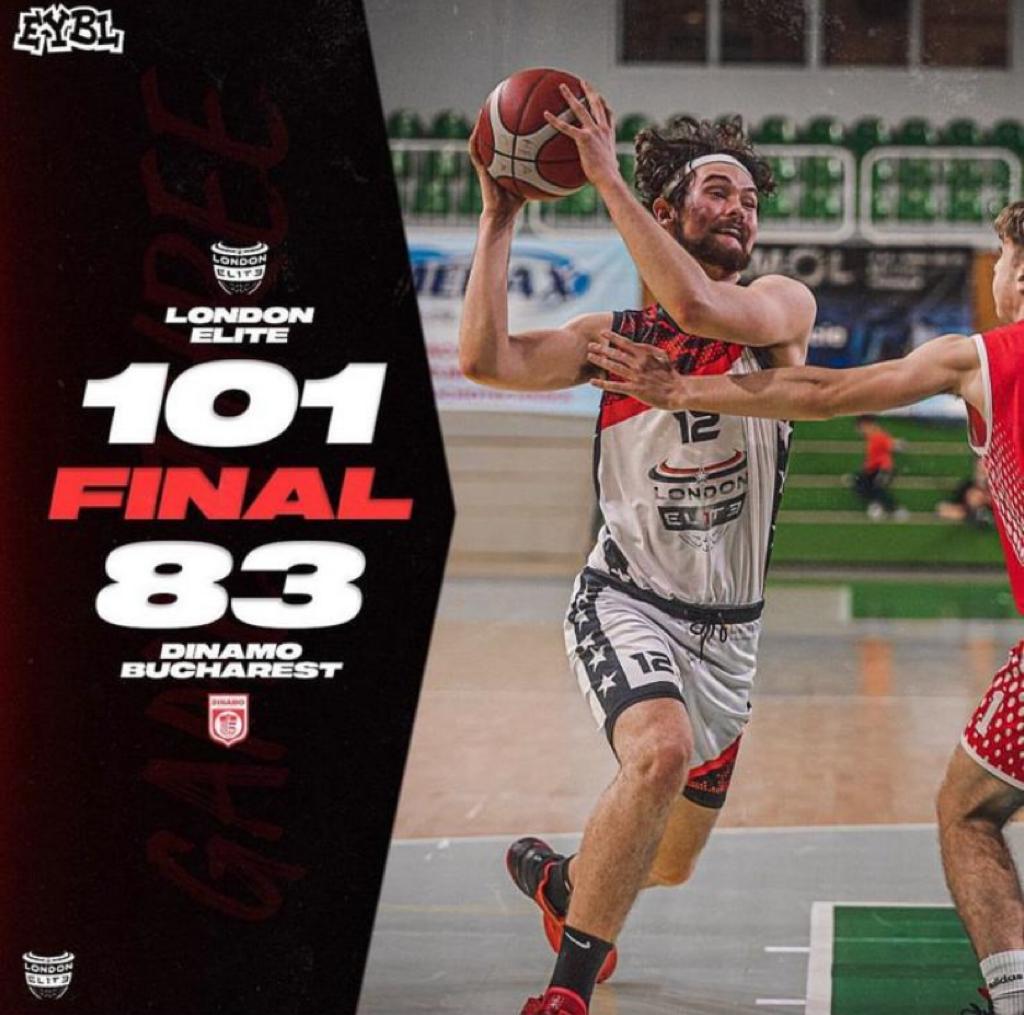 Game 3 was a particularly exciting prospect as our boys squared up against the Romanian National Champions, Dinamo Bucharest. The Team was buoyed by the late arrival of 'The Twins', Tyler and John Fairbrain, who had remained in London due to exam commitments. They didn't disappoint, with Tyler adding 12 points and 9 rebounds, and John contributing 15 points. The Team executed an extremely well-rounded performance, with Anthony Wilson and Oscar Striuga adding 20 points each, and Odaine Beckford contributing 13 points.
A fantastic way for London Elite to end the Tournament – beating the Romanian Champions and finishing the EYBL season in 8th place (64 Clubs competed, representing some of the most established and respected basketball programmes in Europe). Special mention goes to Oskar Striuga, our young Lithuanian Guard who was named Team MVP for the tournament after a series of inspirational performances.
Head Coach Daniel Szatkowski said: 'It is unbelievably exciting to see how well our Club has competed against the top basketball programs at EYBL U20. We left Slovakia with our heads held high, and full of excitement for the season ahead. This is an extremely talented squad, and all the boys are thankfully eligible for next season. As always, we will re-evaluate, learn lessons, and seek to improve as we prepare for 2023/24. In the meantime, we take a moment to reflect – overall 8th in such a prestigious competition is another huge achievement in a monumental season for London Elite Basketball Club.
A huge thank you to the EYBL for managing the league so professionally, it plays an important role in showcasing European programmes and produces highly entertaining basketball!'
Look out on our social media channels for more U20 plans – big things to come!