Our U20 men's team flew to Riga, Latvia to take part in second stage of most prestigious youth basketball project, EYBL. As currently this league provides most competitive games available in Europe, we knew we will be facing big challenges.
As boys touched down on thursday morning in cold Latvia, they truly enjoyed day of rest preparing to play on friday first game. In first match of the tournament, boys faced possibly best Latvian team in tournament BC Jugla. However led by K.Kolesnikovas and M.Disu jumped into 8 point lead at HT controlling the game. As Latvian team did not look to give up they made couple of 3's to claim 1 point lead on 20 seconds to go. However Kevin Kolesnikovas made long range to to put Elite team up and took a charge to claim ball back from opposition.
However in controversial circumstances referees award ball to latvian team at 1.6 second to go. You Jugla team players executed perfect players leading to game winning buzzer beating lay up to claim win against our team. Heart breaking experience for our boys that game was.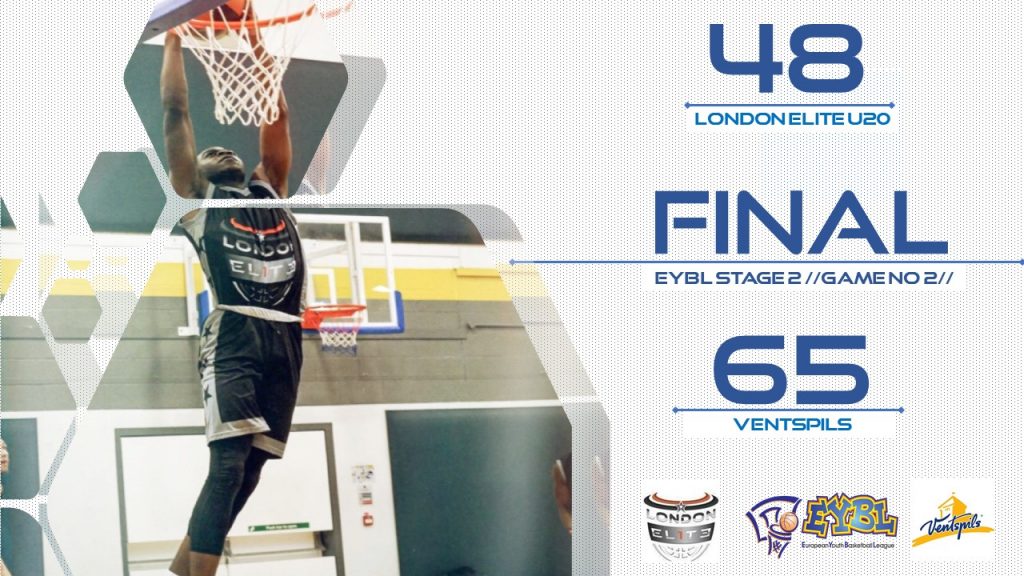 In Evening game we faced Ventspils who are currently top 3 teams in EYBL. Our boys failed to execute same defence and let opposition with solid win. Coach Daniel said" i think we were still mentally in first game which hurt us a lot. Its tough start of tournament but i believe boys can do well in next days"
On day 2 of EYBL stage, our boys faced Sandvika team, young swedish team. Our boys hit their lows after dropping first games. It was Swedish side that used our boys struggle and converted in easy comfortable win.
Coach Daniel said:"we had lots of expectation and really after the game hit us hard. I knew i have to pick up boys off the floor and help them to realise how good team we can be. Tough job to do but these boys truly deserve it.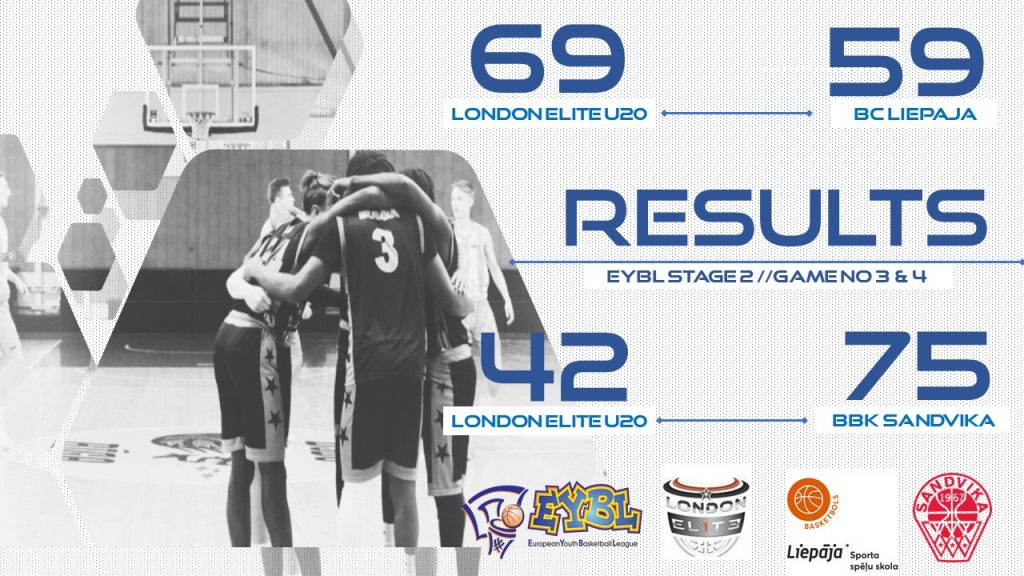 In Second game of the day boys came out of changing rooms as completely different team. Played aggressive defence forcing Liepaja players into turnovers leading to easy lay ups. Led by 22 points from Matthew Disu our team claimed first win of the stage!
In last day of the tournament our side faced currently 2nd sead, leader of EABL, and top division 2 Men's NBL, Myerscrough. Our boys went out of blocks claiming first half 29-24 behind hot shooting from K.Kolesnikovas and great defensive effort from R.Murray and T.Agbede. However slow 3rd period saw Myscro jumping into 7 point lead before final period. While Opponents were looking to close the game pour boys showed "character never quits" and brough game into 3 point difference with 40 seconds to go behind hot outside shooting from M.Disu. Great team defence forced myscro players into shot clock violation however our boys missed 3 opportunities to level the game and academy from North England escaped with small win.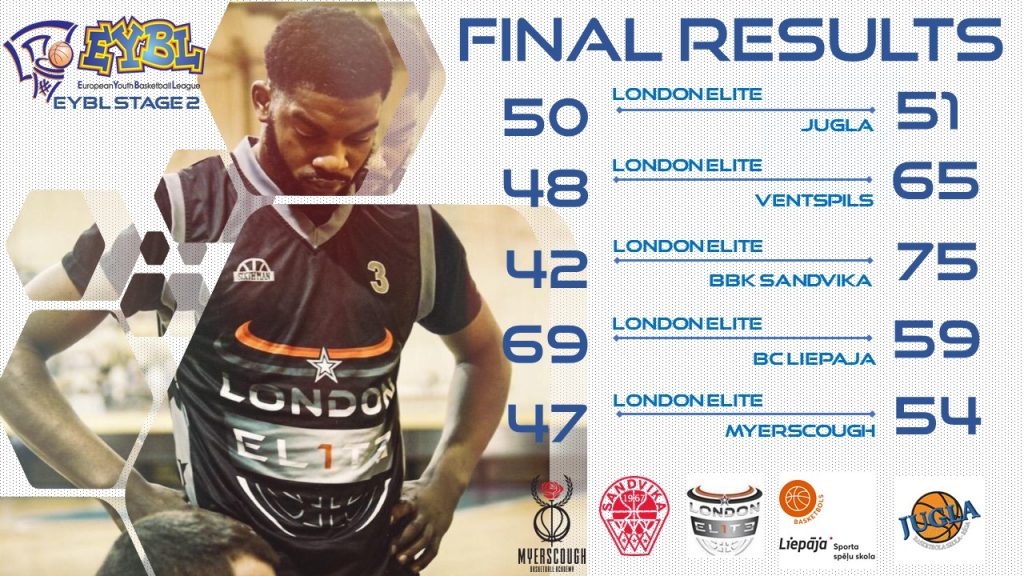 Rio Murray received team MVP as recognition of his great performances through out a stage. 3rd stage is organised in Valmiera, Latvia at end of February. Please check London Elite TV on instagram for all games highlights!
Follow us on social media: