KD. Karyiek Dixon. Name that was introduced to wider public by countless, high entertaining game dunks. Player that brought hundreds spectators to our home matches with length, athleticism, and versatility which despite young age help him to achieve division 3 MVP title.
KD is widely loved by teammates, coaches and all people involved in our club. It is always saddening to release such a great team spirit player, nevertheless helping young London players achieve their dreams is what lies in centre of our club. Officially we can announce that Karyiek has committed to Vincennes University (VU) playing in NJCAA Div 1.
This is what KD had to say: "My time at Elite this season, playing alongside my teammates and Coach, allowed me to grow as a player and helped show me the player I can become. Finishing the regular season undefeated was a goal we shared, achieved and was well deserved. The next step on my basketball journey is joining the trailblazers family at Vincennes University, where I will further develop my game and work to help the team win another National championship."
The VU Men's basketball team holds a record of 681-74 within fantastic P.E. Complex, including a 179-13 record under current VU head coach Todd Franklin. Know as Trailblazers, VU Basketball team is 4 time NJCAA Division 1 champions, with last title recorded in 2019.
After the Trailblazers were awarded the championship trophy and cut down the nets at Hutchinson Sports Arena, Franklin was named Coach of the Tournament and freshman Kevin Osawe was named the tournament's Most Valuable Player. Sophomores Keith Clemons and Kevin Kangu were named to the 12-player All-Tournament Team.
The Trailblazers are four-time national champions. They won national titles in 1965, 1970, 1972 and 2019.
VU holds the record for most national championship appearances with 34. They Trailblazers also hold the record for most consecutive tournament appearances in the modern era of junior college basketball. This was their seventh straight trip to the national tournament.
Head Coach Todd Franklin is part of famous NJCAA Hall of Fame. This is what he had to say: "We are extremely excited to welcome Karyiek Dixon as the newest member of the Vincennes basketball family ! I believe his physical style will fit perfectly with the way we have built what we believe is the top Juco program in history !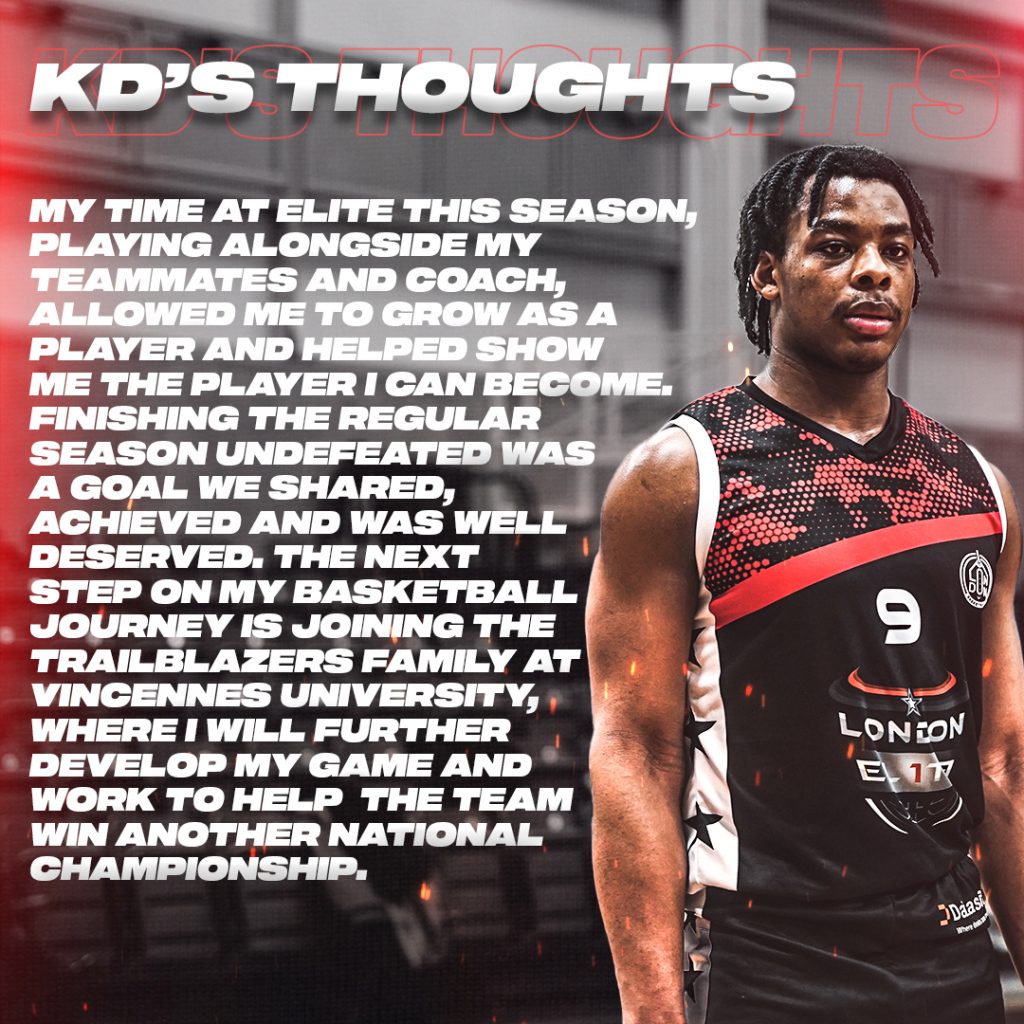 We would like massive THANK YOU for all Kayriek has done for our club. He will always be part of our history and we will be looking our for his further development!
Follow us on social media: