4 games. 4 wins. 0 losses. Our U17 squad made history as the first London Elite team to go undefeated at the EYBL stage.
The first stage of the U17 campaign took place in mid-November in Sopron, Hungary. It was the first international tournament for our squad and results did not go the way players wanted, eventually finishing with a 1-3 record. However, the response to these frustrating results could be any better. Countless hours of hard work boys put in helped the team in areas progress was needed.
2nd stage of group A of U17 EYBL was held in the capital of Romania, Bucharest. The first game on Thursday evening saw our team getting first Win against home team Stiinta Bucharest II and provided an opportunity to provide good minutes to every player on the roster. 12 hours later, on Friday early afternoon our Boys versed Moldavian team Admirals Chisinau. the eastern European team has put our boys through a good test however our team continued their good form into game 2 and claimed the second win of the tournament.
3rd game of the tournament gave our boys a chance to face again Turkish side Suadiye which we lost to at stage 1. A game that went back and forth saw our team seal 3rd win of the tournament 71-62 behind 20 points from D.Jesubayode.
The last game of stage 2 provided our team with the toughest test. Facing tough Italian team Kouros Napoli. Led by legendary Italian coach Antonio Petillo. The game started in our favor, with a strong 10 point lead at Half time. However, adjusted defense by the Italian side caused our team to change the style of the game and as a result, Napoli took a 1 point lead halfway through 4th. However, T. Istrefi and A.Wilson's strong and1 plays secured our side 55-51 win.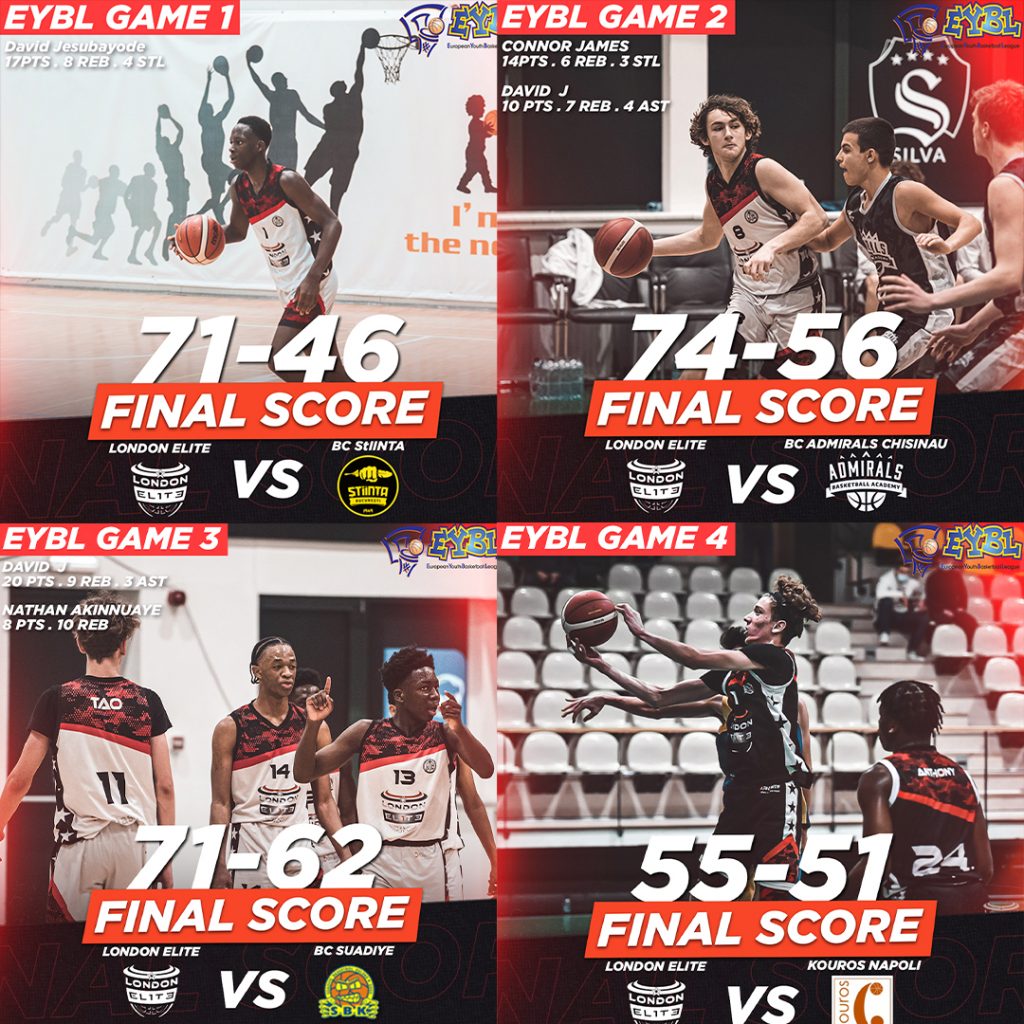 This type of performance would not be possible without individual contributions from our talented players. Anthony Wilson was named team MVP. Anthony recorded 11.25 points per game, 9.6 rebounds on efficiency 13.9 per game.
David Jesubayode received a nomination for prestigious All-Star 5 of the tournament behind 14 points per game, 7.5 rebounds, and 3 assists. We cannot miss the contribution from young Conor James who recorded 11.25 points per game.
Our young squad has finished in respected 3rd position out of 11 teams competing in group A of European Youth Basketball League. What an achievement!
Our young squad will look to continue their great performance upon return in UK with last part of National League nad CBL is just ahead.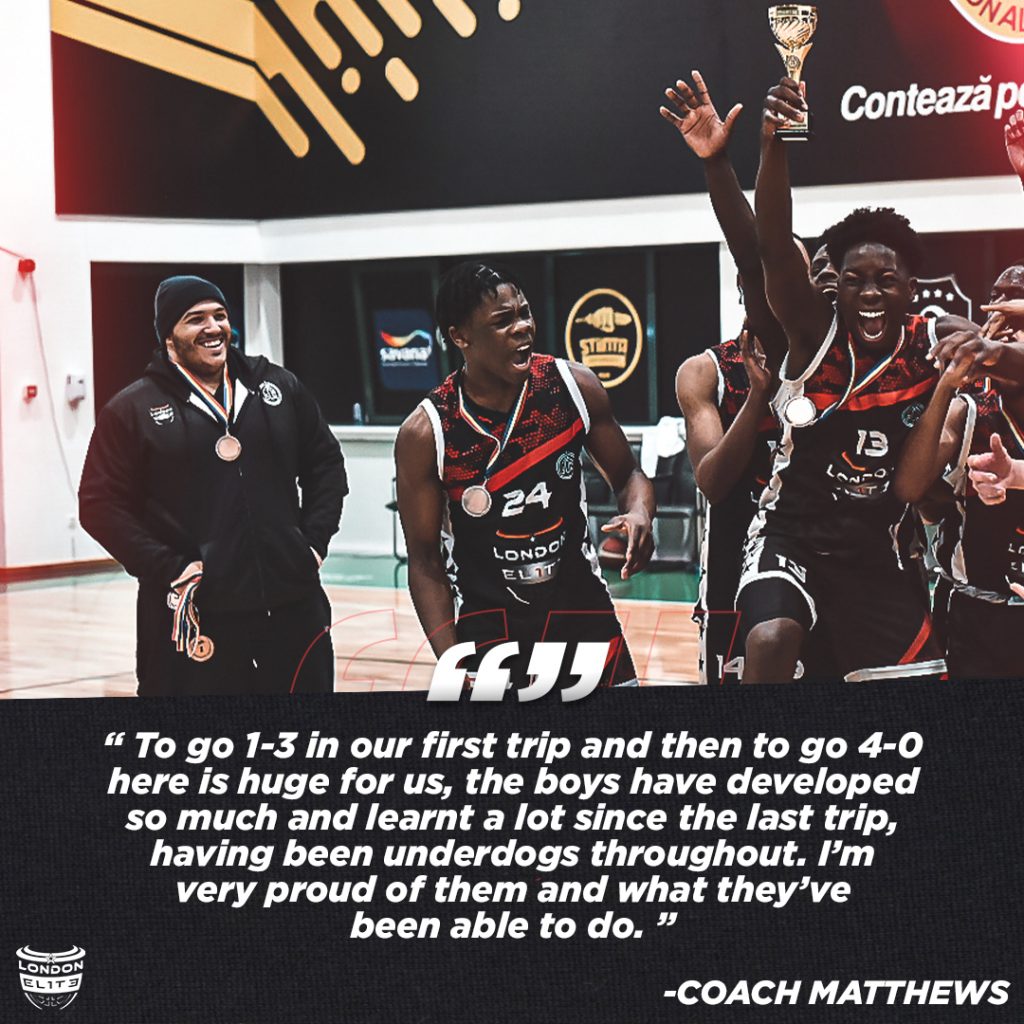 Follow us on social media: