London Elite U17 boys team went for their first competitive experience straight into highest competitive league, EYBL.
Stage were hosted in beautiful DNS arena in Riga, Latvia. Our Head Coach Daniel knew it will not be easiest competition. "I decided to enter our team into this extremely competitive team based on individual potential of my players, but basketball is a team sport and we knew we have to work on this aspect mainly"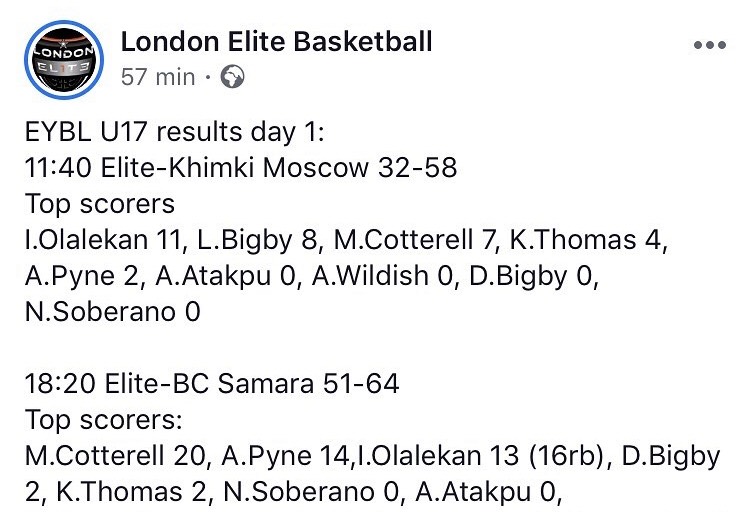 Players expected tough match ups from Eastern European team, but showed no fear playing against some powerhouses of European basketball. In both games of first day boys showed a lot of individual potential however team execution was our team main issue which was main reason we lost first 2 games.
Morgan Cotterell who recorded good tournament with 10 point per game and 2.6 assist said:"This was a great learning curve for our team and showed how we can become one of strongest teams in the league"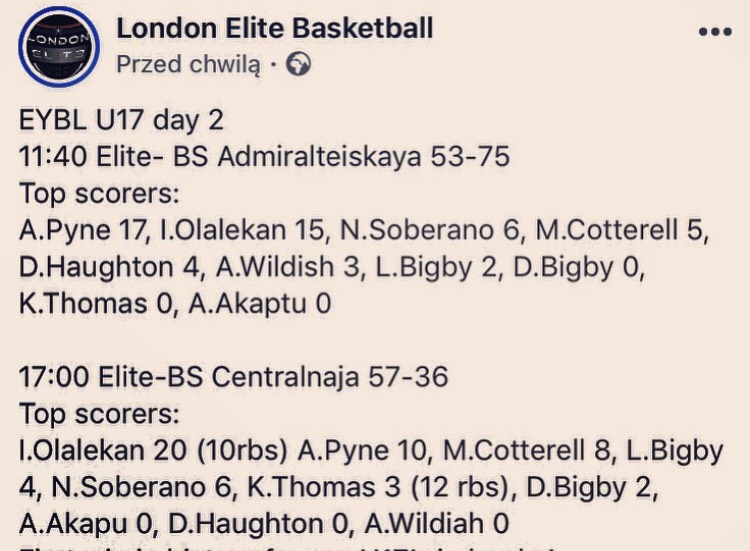 Aaron Pyne, our PG who has received Outstanding performance award of tournament said: "It was amazing to come to such a high competition and improve as a team that much. I personally learnt a lot and had a great opportunity to prove myself and get further feedback on what to work on. Really happy to be able to work for team and receive such a prestigious award"
Last day of tournament presented boys hardest teams when our team faced previously undefeated VTB Lublin team from Poland.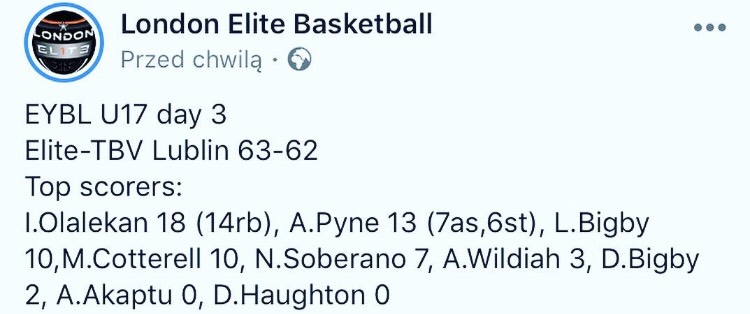 After slow start and going 29-13 down in first period, our team led by trio Cotterell, Olalekan and Pyne proved that have no fear of opposition and led to 1 point win behind buzzer beater basket from Israel Olalekan to seal 2nd win of tournament in match up against tough opposition.
Israel Olalekan who has been selected to best 5 of tournament after averaging 15.4 points and 11.6 rebounds per game said:
"Being fairly small team we came to tournament with nothing then confidence on our shoulders. As we progressed through, we learned how to work together and put our differences aside to win our games. We surprisingly shocked other really strong teams.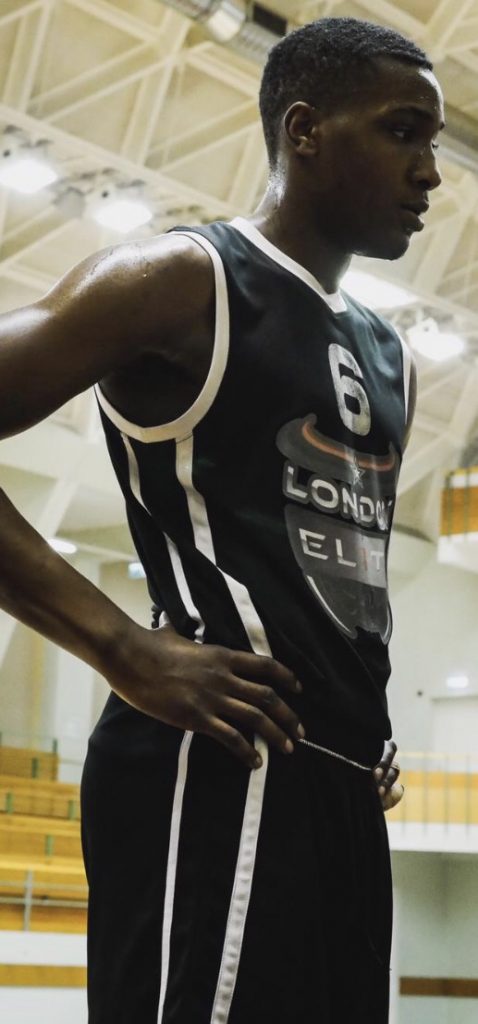 Israel continues on how EYBL helped him in developing his game:" As a student of the game i've learnt many skills and life lessons from my coach Daniel. Being a young player travelling and experiencing many different levels, i can change and develop many techniques for future reference as i move forward .
Our u17's return to London with heads up and amazing amount of feedback regarding what to work on.
Next stage is being held in Lublin, Poland 24th-27th January 2020.
Follow us on social media: