Yes, you read it right – on the weekend of 4th – 5th February, London Elite Basketball Club played 23 games across 4 different countries.
Our recent Sure Shoot U18 National Cup victory is still fresh in the mind, but for the players and coaches there has been little time to celebrate. With the National League season in full swing and preparation for the Play-Offs underway, the hard work never stops!
The Club is always seeking unique opportunities for our players' development, and this season we entered Teams in four different age groups to the prestigious European Youth Basketball League (EYBL). The EYBL includes 175+ Teams, allowing our players to test themselves against the best young talent in Europe. Teams are required to travel twice each season and for the first time, we embarked on three separate European trips in the same weekend:
Our U13 Team flew to the Hungarian capital of Budapest looking to build on their EYBL Stage 1 performances (2-2 record, with Quentin McKelvey voted into the All-Star 5). They didn't disappoint, achieving an improved 3-1 record that included a fairy-tale win against previously undefeated Serbian club, KK Borac Zemun. Despite being down by 17 points in the game, our boys fought back to secure an important 79-77 victory. Special congratulations to Omer Zardok-Shemer (awarded Team MVP), and Quentin McKelvey (averaged 26.8 points per game, and once again voted to the All Star 5).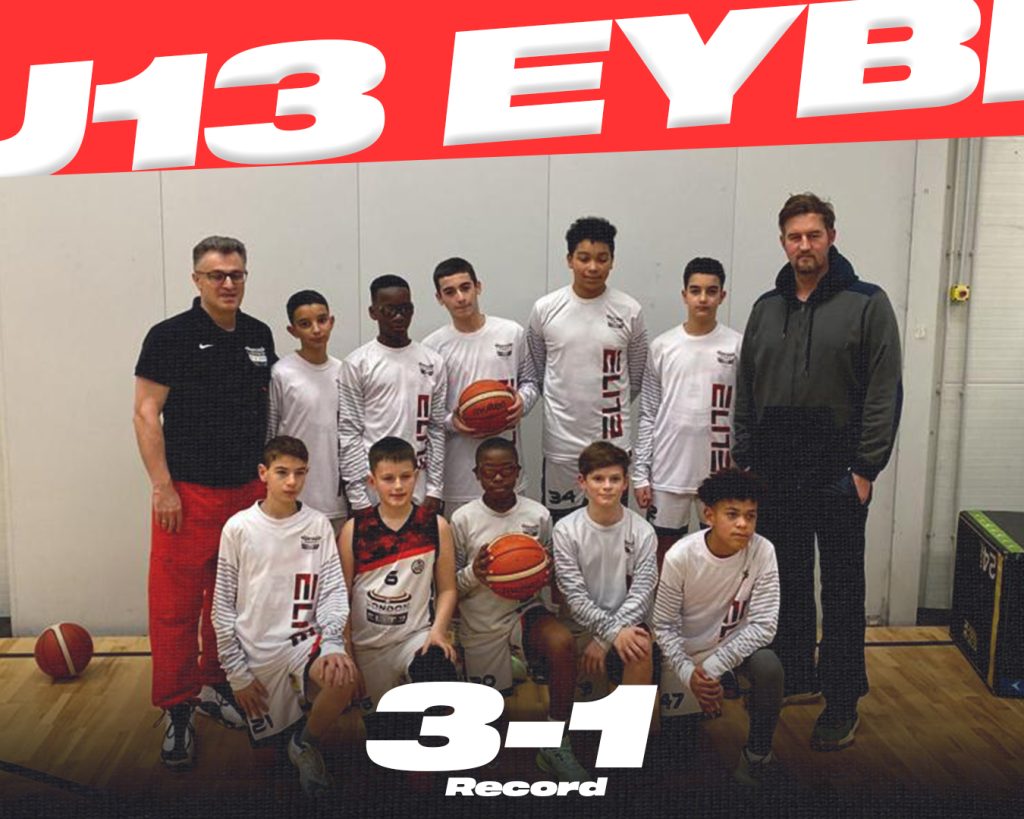 Our U17 squad flew to the small town of Ploesti in Romania, where they sought to banish memories of EYBL Stage 1 (1-3 record).
Our squad looked strong with Star Point Guard Connor James continuing his great EYBL season (24.4 points per game, 2nd overall in EYBL), and the valuable addition of Sebastien Emanelo (22 points per game, 5th overall in EYBL).
Despite tough opening games, the boys fought back to finish Stage 2 with a hard-fought win over Inter Bratislava. Congratulations to Connor and Sebastien who were awarded joint Team MVP.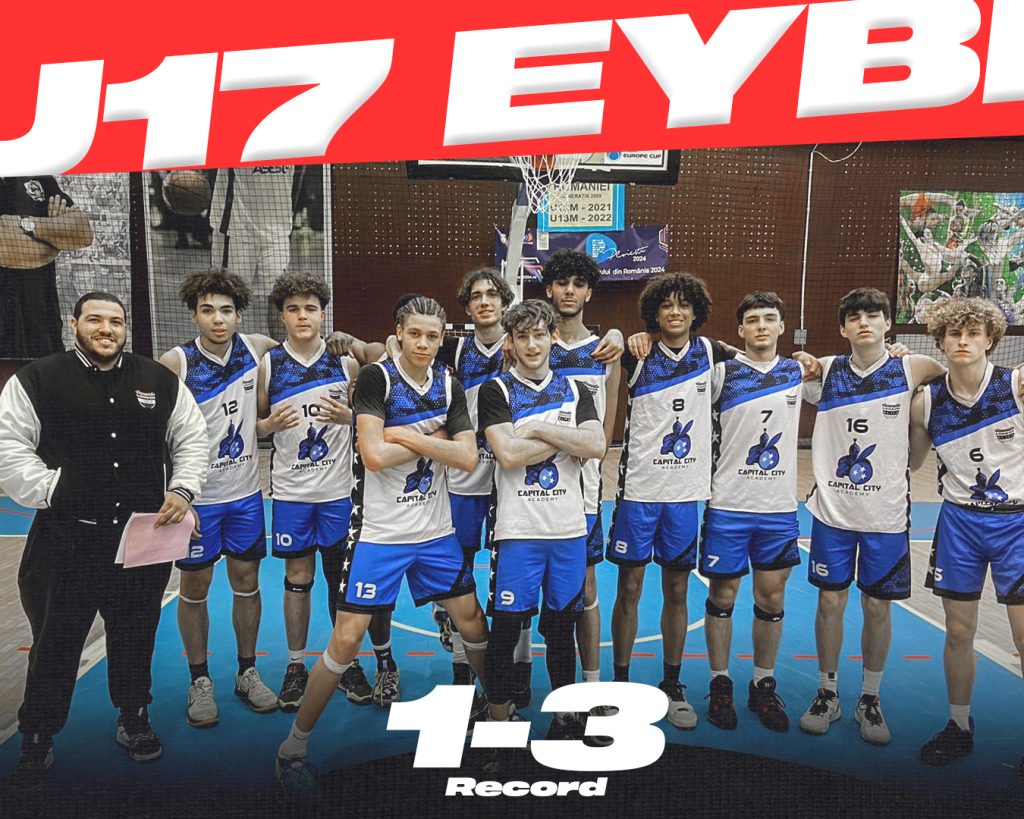 Our U20 squad (Elite's oldest Junior Team) headed to the historical town of Levice in Slovakia. Led by coach Kelson, the Team had a point to prove in the EYBL, one of Europe's most hotly contested U20 competitions.
The tournament started with marginal losses to Orange Lions Academy of Amsterdam and host team SBKL Junior Levice, but our boys showed real resilience to claim back-to-back wins on day 2 and finish with a respectable 2-2 record.
Congratulations to Muddathir Bashir who recorded 10.8 points/8.8 rebounds per game and was voted Team MVP.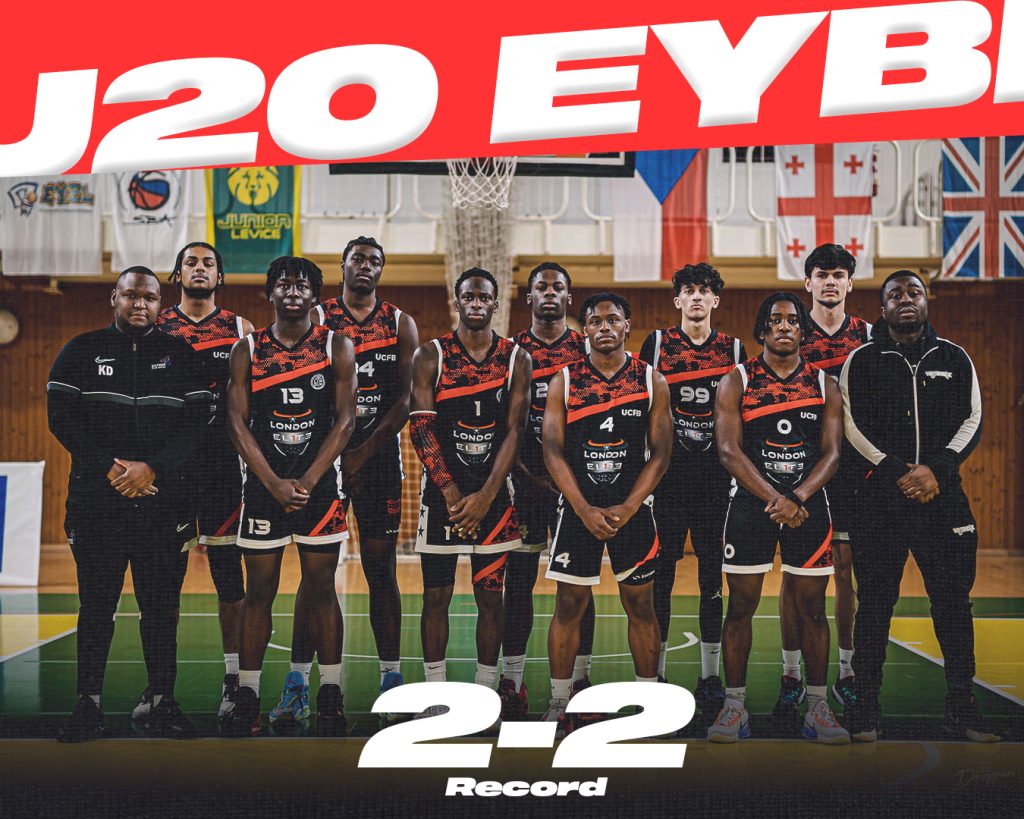 Back home our National League season is gathering pace and we are grateful to those coaches who did not travel – they had the tough task of covering multiple fixtures across all of our age groups.
This weekend represented a true milestone in London Elite's history, demonstrating the huge growth we have achieved since our inception in 2019. Thank you to our London Elite Family – Coaches, players and parents who all played their part in making this momentous weekend happen!